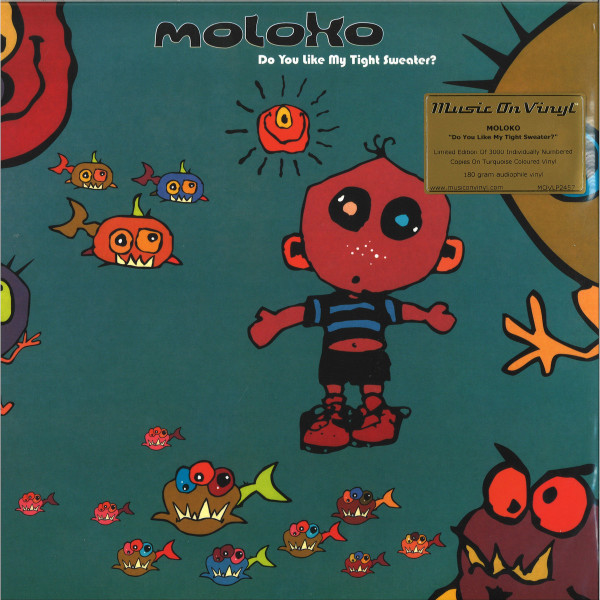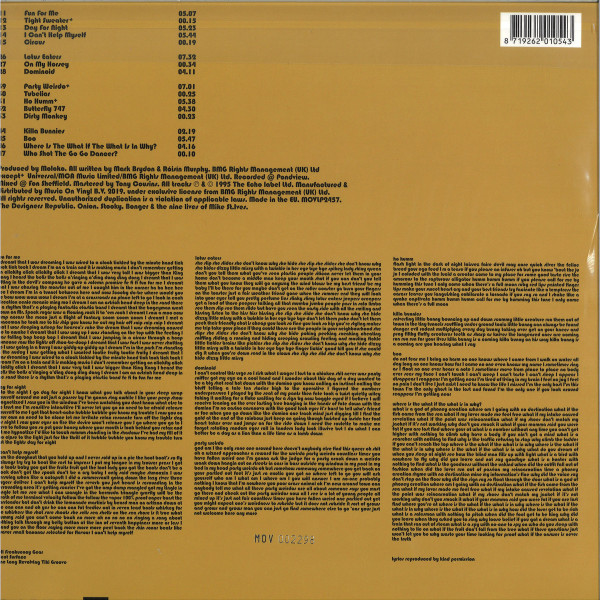 Do You Like My Tight Sweater (Ltd. Turquoise 2LP)
To order please add to basket and proceed to check out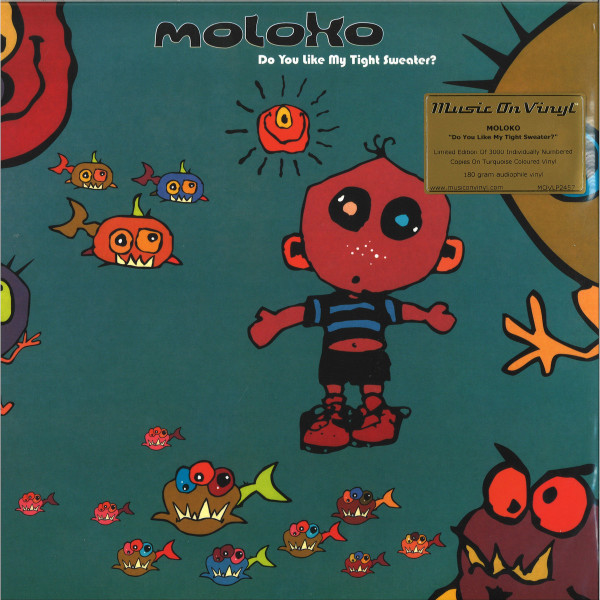 description
Limitierte Erstauflage von
3.000 nummerierten LPs auf TURQUOISE Vinyl! Das englisch-irische
Electronic-Dance-Duo Moloko veröffentlichte 1995 sein erstes Album Do You Like My
Tight Sweater. Es ist eine ihrer experimentellsten Platten, bevor sie ihren Stil
mainstreamiger ausrichteten. Roisin Murphy trägt das Album mit ihren vielseitigen Vocals,
sowohl in Range als auch in Style, während Mark Brydon die Breakbeats, Soundeffekte
und groovigen Disco-Linien kreierte. Das ist Electronica vom Feinsten; tanzbar und funky.
Das Album enthält neben den Hits Fun for Me und Dominoid auch Fanfavorites wie Day
for Night und Where Is The What If The What Is In Why?. Molokos aufregende Musik und
die absurden Texte machen diese Platte unvergesslich.