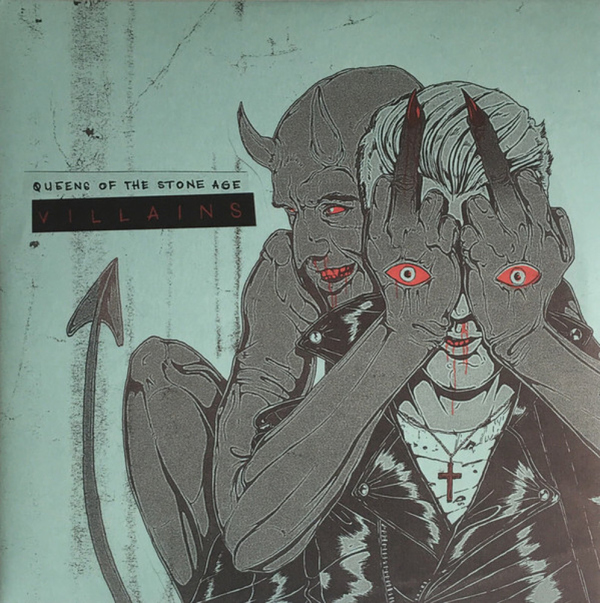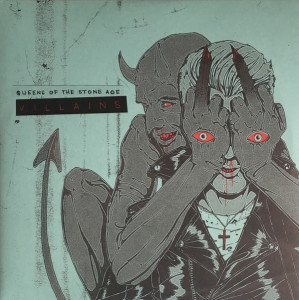 Villains (Ltd. Indie Edition)
2.
The Way You Used To Do
---
5.
Head Like A Haunted House
---
9.
Villains Of Circumstance
---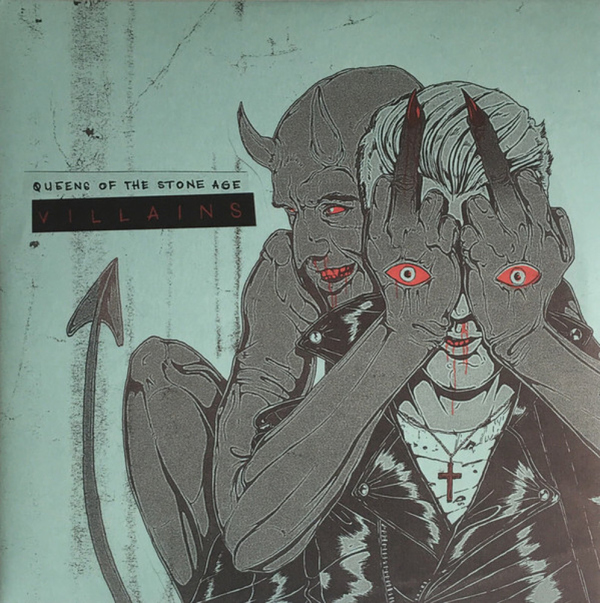 description
Alternative Cover Artwork

Die Stoner-Rock-Legende mit runderneuertem, von Mark Ronson produziertem Sound.
Nicht, dass da jemand auf Gedanken käme. Anlässlich des Erscheinens von "Villains" (dt.: Schurken), des siebten Albums der Queens Of The Stone Age, betont Frontmann Josh Homme (Gitarre, Gesang), dass der Titel keine politische Dimension und entsprechend nichts mit Donald Trump zu tun hätte. Es sei erstens nur ein fantastisch aussehendes Wort und zweitens ein Kommentar "on the three versions of every scenario: yours, mine and what actually happened". So viel dazu. Nachdem die QOTSA über 100 Shows zum Vorgänger "... Like Clockwork" (2013) gespielt hatten, war Josh Homme mit Iggy Pop ins Studio gegangen, um ihm bei den Aufnahmen zu dessen Album zur Hand zu gehen. Dabei skizzierte er auch immer wieder neue Songs. Gegen Ende 2016 hatten die Songskizzen so starke Konturen gewonnen, dass man entspannt Studiozeit buchen konnte. "Villains" wurde von Mark Ronson (Lady Gaga, Duran Duran) produziert, von Mark Ranking koproduziert und vom britischen Soundmagier Alan Moulder (Smashing Pumpkins, Nine Inch Nails, Marilyn Manson, Moby, The Cure, U2) gemixt. Bei den Aufnahmen schwebte Josh Homme nichts Geringeres als eine Neudefinition des QOTSA-Sounds vor. Mark Ronson wurde dabei zu dem Puzzleteil, welches das in sich geschlossene Ökosystem der Queens Of The Stone Age kreativ aufmischen sollte. Und das ist ihm auch hervorragend gelungen!