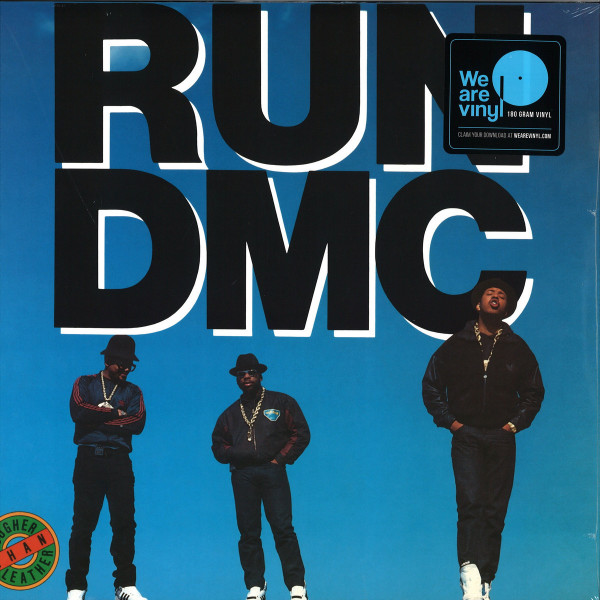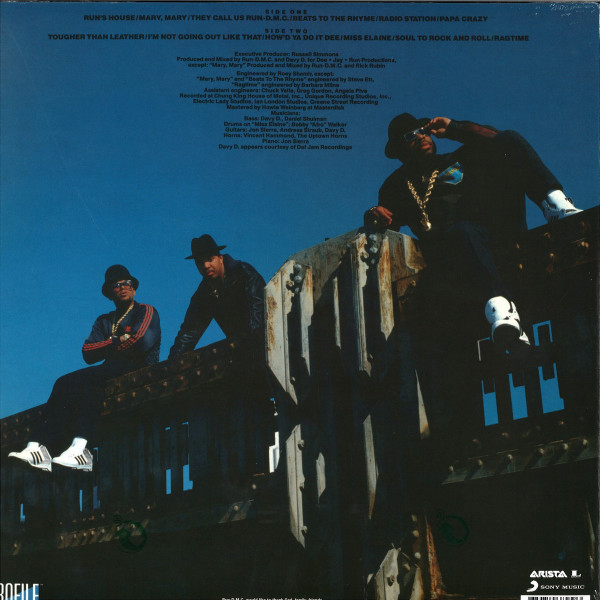 Tougher Than Leather (Ltd. Transl. Blue Vinyl)
To order please add to basket and proceed to check out
8.
I'm Not Going Out Like That
---
11.
Soul To Rock And Roll
---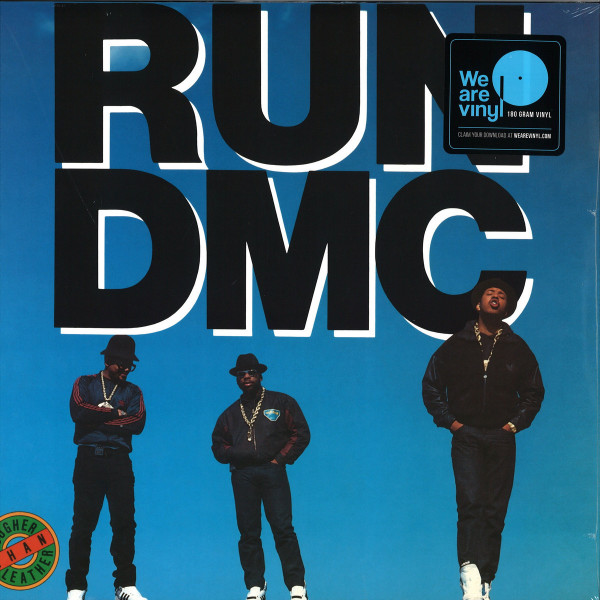 description
PRESSED ON TRANSLUCENT BLUE VINYL!

Too many people sleep on Tougher Than Leather, Run-DMC's fourth album. But hear us out as we plead the case for this amazing LP.
By 1988 there was a lot more competition in the rap game – Public Enemy, Boogie Down Productions, Eric B. & Rakim, Ice-T and many more had given
Hollis, Queens' prodigal sons lots of competition. But Joe, Darryl and Jay were still at the top of their game, and hip-hop fans should never let this
classic – chiefly produced by their Queens neighbor, DJ and multi-instrumentalist Davy D[MX] – get lost in their crates.
For starters, the album's first single, "Run's House" b/w "Beats To The Rhyme" is arguably the most powerful one-two punch of the trio's career,
showing contenders to the rap throne that they could still destroy a beat, tag-teaming with power at any speed. Not to be lost in the shuffle, fans were
also reminded on both sides that Jam-Master Jay remained one of the world's best DJs, flexing the pinnacle of what would be called "turntablism" a
decade later. Both songs show a musical telepathy between all three that has rarely been equaled.
The second single, "Mary, Mary," driven by an infectious Monkees sample, took a different approach, shrewdly ensuring that pop fans who jumped on
the Raising Hell bandwagon had something to chew on. But, like "Walk This Way," the song wasn't just bubblegum – there was an edge to it, and
the lyrical gymnastics were very real. It wasn't selling out, it was allowing fans to buy in. "Papa Crazy," driven in concept and by a sample from the
Temptations' "Papa Was A Rolling Stone," followed a similar pop-leaning path.
Overall, the lyrical content on the album was a step up from the group's first three LPs. It's easy to infer, looking back, that they were feeling the heat
from their younger competitors in the rap game. The genre was changing fast, and they were up to the challenge.