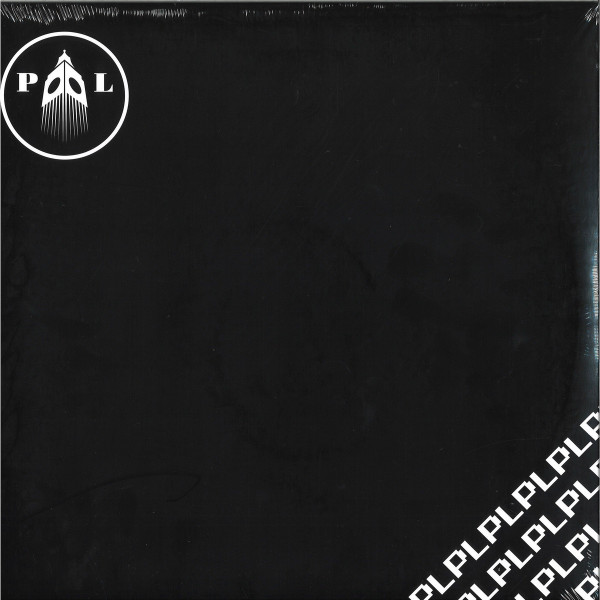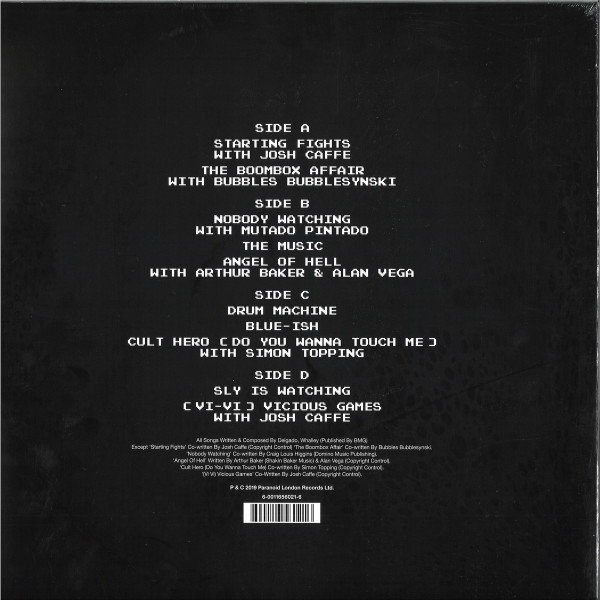 To order please add to basket and proceed to check out
1.
Starting Fights - Paranoid London With Josh Caffe
---
2.
The Boombox Affair - Paranoid London With Bubbles Bubblesynski
---
3.
Nobody Watching (Album Edit) - Paranoid London With Mutado Pintado
---
5.
Angel Of Hell (Album Edit) - Paranoid London With Arthur Baker & Alan Vega
---
6.
Drum Machine (Album Edit)
---
8.
Cult Hero (Do You Wanna Touch Me) (Album Edit) - Paranoid London With Simon Topping
---
9.
Sly Is Watching (Album Edit)
---
10.
(Vi-Vi) Vicious Games (Album Edit) - Paranoid London With Josh Caffe
---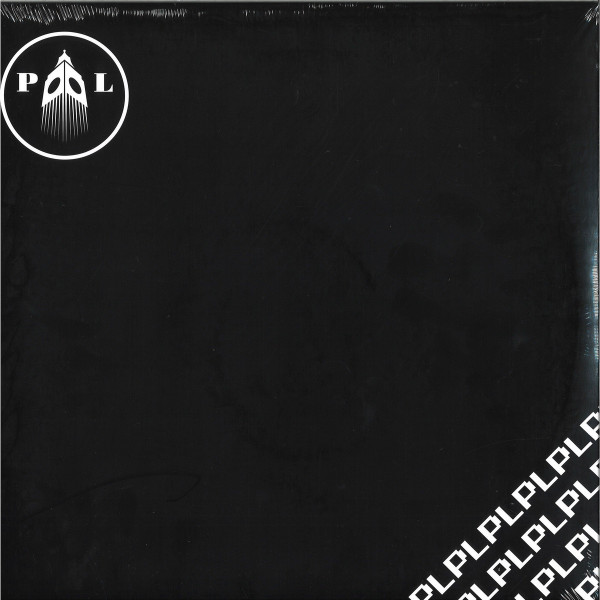 description
From the ashes of a devastated vinyl industry 10 years ago Paranoid London Records & Paranoid London the band emerged & immediately began bucking the trend in falling vinyl sales. With zero promotion, no interviews, no photos & no downloads their line in stripped down, dirty, sleazy tracks made directly for dancers & DJs caught the imagination of a scene bored shitless of the way things were.
The records started to become instant modern classics, going for silly money on sites like discogs. They would sell out before they even hit the shops leading to frenzied pre-orders & people squabbling over the few copies that made it on to the racks.
When they began to do live shows people began to get their first glimpses of the, until then, anonymous band. The atmosphere at those gigs was electric, the crowds surging forward with excitement as the show would start. The live show, like the records, was different to everything else on offer at the time. Combining a rare talent for dancefloor dynamics made with original analogue equipment spitting out often brutal shards of electronic funk with the Alan Vega/preacher -esque vocal rants of Mutado Pintado. Very quickly rising to the top of the disco chain they headlined everywhere from Panorama Bar, Block9 at Glastonbury, Sonar, Dekmantel as well as supporting bands like Fat White Family, The Chemical Brothers & Soulwax.
The first album outsold just about every other electronic album on vinyl that year, again with zero promotion.
Second album now complete, the secret well & truly out, new live show on the way.