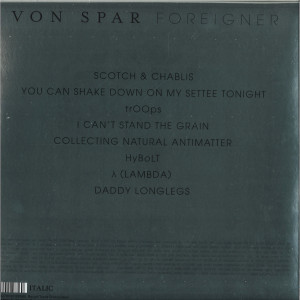 2.
You Can Shake Down On My Settee Tonight
---
4.
I Cant Stand The Grain
---
5.
Collecting Natural Antimatter (Album Mix)
---
description
10th Anniversary Reissue

Foreigner is a science-fiction album chock full of trippy pop, which tumbles through unexplored terrain without forgetting to look in the rearview mirror and allowing the listeners enough room to use their own imagination.

For fans of Can, LCD Soundsystem, MGMT, Air, Daft Punk!

TIP!