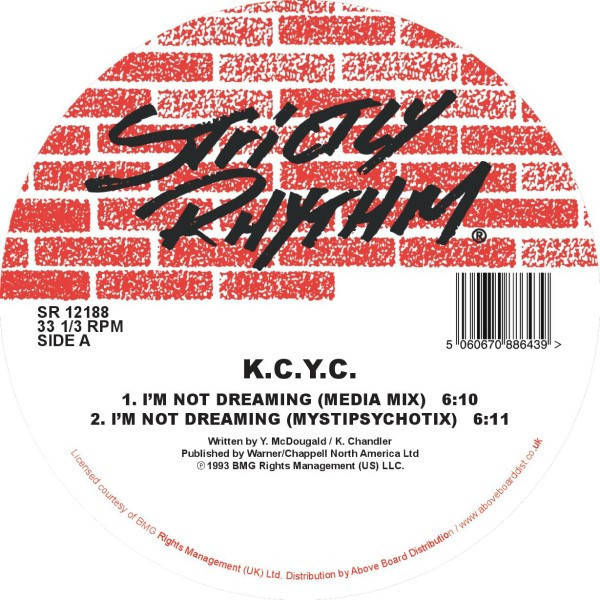 To order please add to basket and proceed to check out
1.
I'm Not Dreaming (Media Mix)
---
2.
I'm Not Dreaming (Mystipsychotix)
---
3.
Side By Side (Again Mix)
---
4.
Side By Side (Instrumental)
---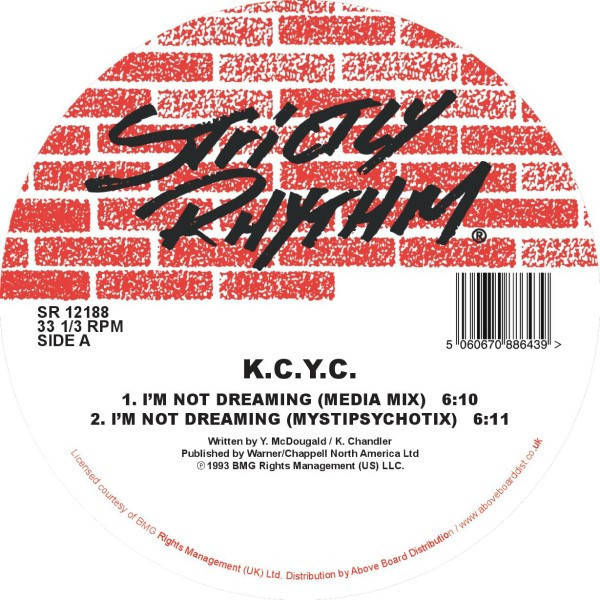 description
Kerri 'Kaos' Chandler dropping some neat early 90's House pressure on the mighty Strictly Rhythm under his KCYC pseudonym. That's right, more and more gems mined deep outta the SR archives! 'I'm Not Dreaming / Side By Side' both serve up that typical, cherished KC vibe, all chunky swinging drums and deep basslines, and not forgetting those chords, with Chevelle's vox taking us into the garage stratosphere. The b-side is a more introspective affair, but nonetheless pure dancefloor fire. You cannot put a foot wrong with Kerri during this period, this one ticks all the boxes and has been given some tasty 2019 remastering treatment and repressed onto a high quality, weighty 12" for all you record lovers out there, this one will keep them moving in the mix. Perfect NYC/NJ House sounds here, untouched and represented in it's original 1993 form with original Strictly label artwork, snoozing not permitted!