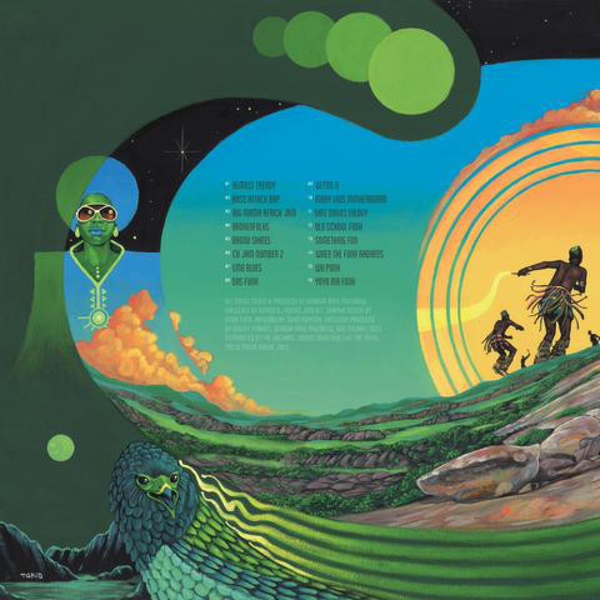 To order please add to basket and proceed to check out
10.
Mary Lou's Motherboard
---
14.
When The Fonk Radiates
---
description
Das neue Album von Georgia Anne Muldrow jetzt über Mellow Music!
Georgia Anne Muldrow ist die Tochter des Jazz-Musikers Ronald Muldrow und der Sängerin
Rickie Byars. Sie wuchs in Los Angeles auf und zog dann nach New York. 2005 nahm sie ihre erste
EP Worthnothings auf und brachte sie in Eigenregie heraus. Dadurch wurde Peanut Butter Wolf
vom Label Stones Throw Records auf sie aufmerksam, der sie für zwei Alben verpflichtete.
2006 wurde ihre EP wiederveröffentlicht und ihr erstes Album Olesi: Fragments of an Earth
erschien. 2007 wurde unter dem Namen Pattie Blingh and the Akebulan Five das Album Sagala
und 2009 unter ihrem eigenen Namen das Album Umsindo veröffentlicht. Es folgten unzählige
weitere Werke, die in Zusammenarbeit mit den verschiedensten Labels entstanden, so kam auch
das zuletzt über Breinfeeder veröffentlichte Album Overload (2018) gut bei der HipHop/Rap Fan-
Gemeinde an und sorgte für positive Aufmerksamkeit.