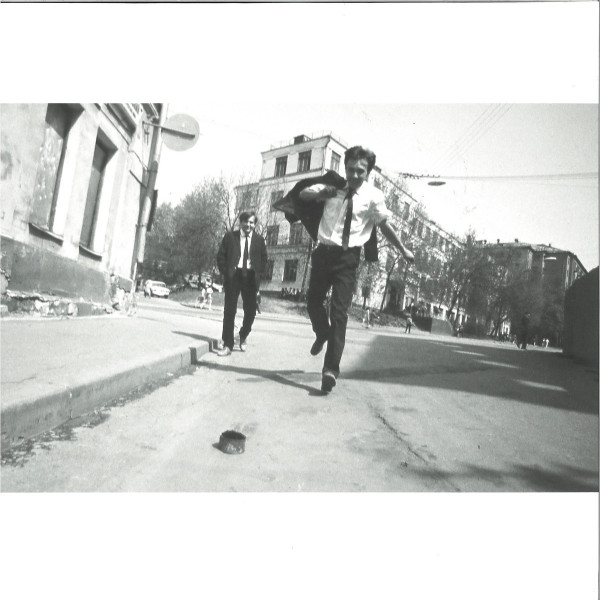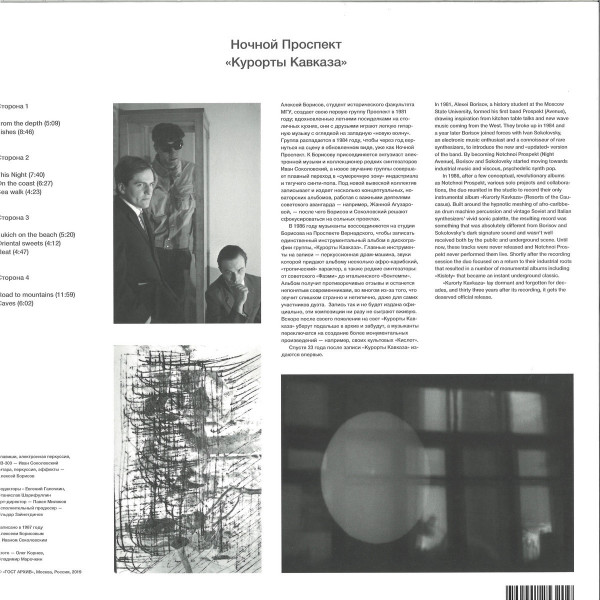 Health Resorts of the Caucasus
genre:
Electro / Electronic
To order please add to basket and proceed to check out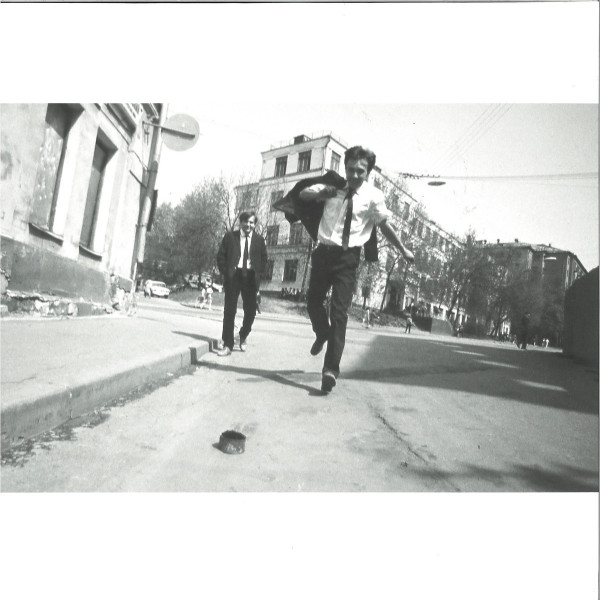 description
In 1981, Alexei Borisov, a history student at the Moscow State University, formed his first band "Prospekt (Avenue)", drawing inspiration from kitchen table talks and new wave music coming from the West. They broke up in 1984 and a year later Borisov joined forces with Ivan Sokolovsky, an electronic music enthusiast and a connaisseur of rare synthesizers, to introduce the new and "updated" version of the band. By becoming Notchnoi Prospekt (Night Avenue), Borisov and Sokolovsky started moving towards industrial music and viscous, psychedelic synth pop.

In 1986, after a few conceptual, revolutionary albums as Notchnoi Prospekt, various solo projects and collaborations, the duo reunited in the studio to record their only instrumental album "Kurorty Kavkaza" (Resorts of the Caucasus). Built around the hypnotic meshing of afro-caribbean drum machine percussion and vintage Soviet and Italian synthesizers' vivid sonic palette, the resulting record was something that was absolutely different from Borisov and Sokolovsky's dark signature sound and wasn't well received both by the public and underground scene.

Until now, these tracks were never released and Notchnoi Prospekt never performed them live. Shortly after the recording session the duo focused on a return to their industrial roots that resulted in a number of monumental albums including "Kisloty" that became an instant underground classic.

"Kurorty Kavkaza" lay dormant and forgotten decades, and thirty three years after its recording, it gets the deserved official release.