description
Influenced by the social and political climate of the modern
world, MOTSA's debut album, 'Perspectives', is inspired by his
acute awareness of modern society's dependence on
technology and the social media bubble also responsible for
the civic polarisation seen globally. The 11 track album takes
the listener on an emotional journey with dark, yet hopeful,
detailed compositions, each representing their own personal
story. The title "Perspectives" refers to a problem we all face:
differing perspectives of the same situation, which in turn
leads to conflict, be it in personal relationships, families and
even political discussions globally. With individuals and
groups often losing perspective in disagreements, MOTSA's
debut LP calls for more empathy, highlighting our current
trajectory of an ego-driven society. Encouraging listeners to
spend less time behind computer screens and more time
outside in nature to broaden our horizons and reflect on
human decisions, many of the album's samples were recorded
from MOTSA's own environment. Using the sounds of children
playing in the sand on a Balearic beach, crickets in the grass,
or the ambient soundscapes of bells recorded from his
father's apartment in Moscow, the producer also recorded and
sampled his own voice to create distant, choir-like melodies in
many of the tracks. The artist's signature sound – a soulful yet
driven harmonic blend – continues to propel the multi-talented
artist to the highest acclaim into 2019 and beyond.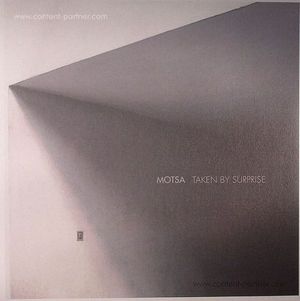 Techno
motsa
jhruza records
€8.59