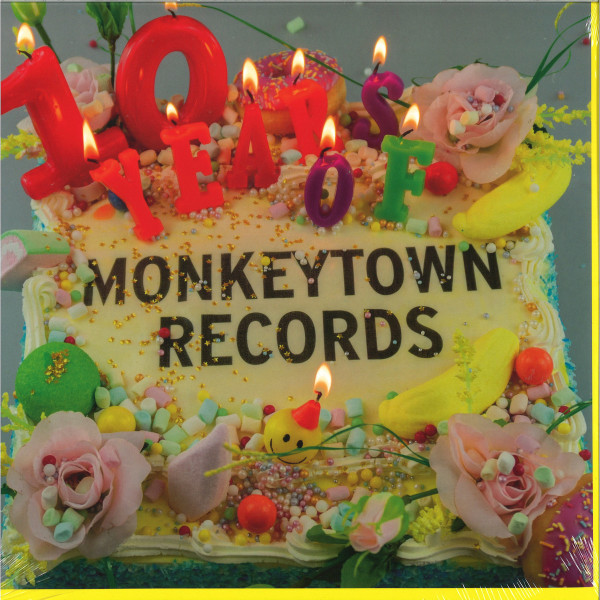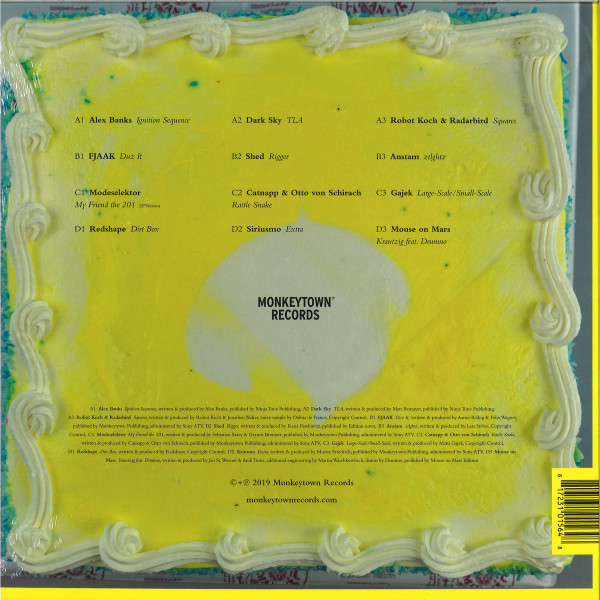 10 Years of Monkeytown (2LP)
genre:
Electro / Electronic
To order please add to basket and proceed to check out
9.
Large-Scale/small-Scale
---
12.
Krautzig Feat. Drumno
---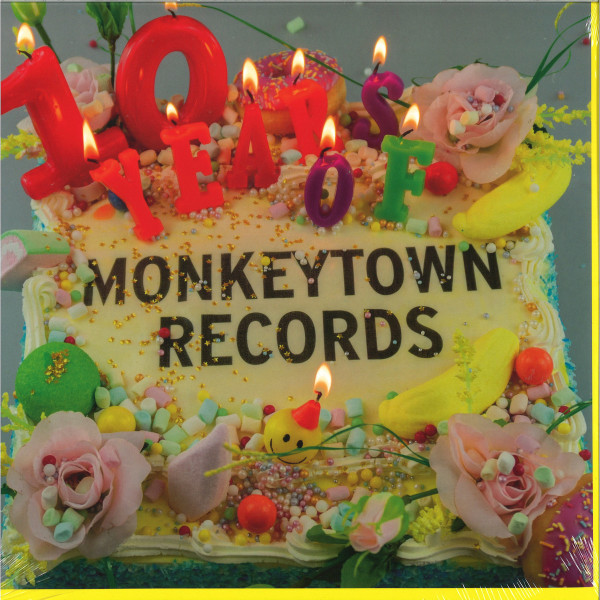 description
Monkeytown wurde 2009 von Modeselektor gegründet, ursprünglich um die eigenen Platten und die Musik von Freunden zu veröffentlichen. Daraus wurde bald mehr. Das Label und sein Ableger 50Weapons entwickelten sich zu einem einflussreichen Ort, an dem die verschiedenen Stränge von Dance und Bass Music zusammenfinden konnten und damit auch die Szenen zwischen London und Berlin. Monkeytown Acts stehen für elektronische Musik der unterschiedlichsten Ausprägungen, für experimentelle und clubfokussierte Ansätze und alles dazwischen. Die Compilation vereint Labelkünstler der ersten Stunde wie Siriusmo und Anstam mit jüngeren Mitgliedern der Familie wie Catnapp und FJAAK. Eine kleine Weltpremiere ist die erstmalige Zusammenarbeit von Catnapp und Otto von Schirach, ein Traumpaar in Weirdness vereint. Die Tracks zelebrieren das Label und seine Mission: die Suche nach neuen Sounds und Hits. Neben großartigen Veröffentlichungen ist die höchste Auszeichnung für jedes Label, einen eigenen Sound zu besitzen. Wer sich mit elektronischer Musik befasst, weiß ganz genau, wofür Monkeytown steht. Auf die Zukunft!