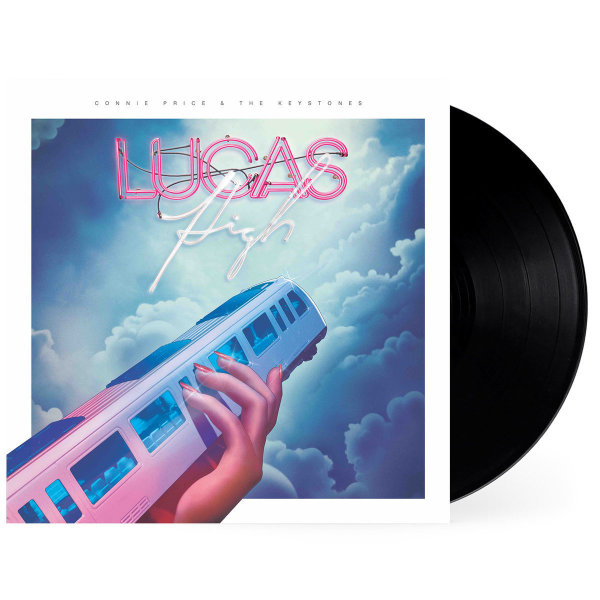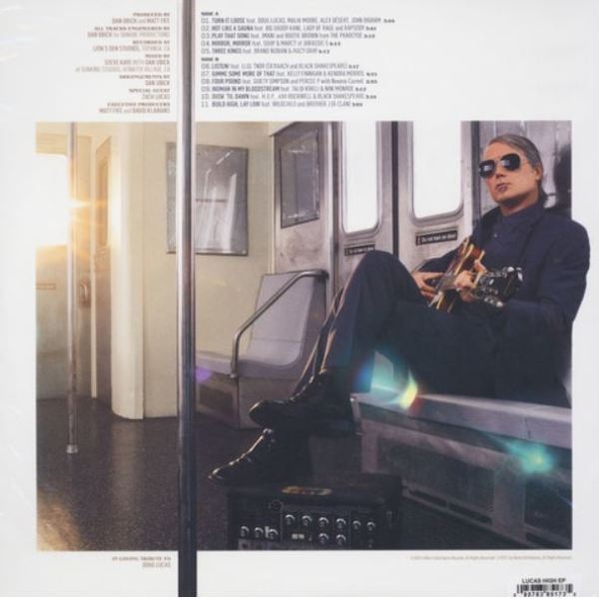 1.
A1 Turn it Loose feat. Doug Lucas, Alex Désert, Malik Moore, John Bigham
---
2.
A2 Hot Like A Sauna feat. Big Daddy Kane, Rapsody, Lady of Rage
---
3.
A3 Play That Song feat. Imani and Brown of The Pharcyde
---
4.
A4 Mirror, Mirror feat. Soup and Marc7 of Jurassic 5
---
5.
A5 Three Kings feat. Brand Nubian and Macy Gray
---
6.
B1 Listen feat. LLGL TNDR (Black Shakespeare and Ta'Raach)
---
7.
B2 Gimme Some More of That feat. Kelly Finnigan (The Monophonics) and Kendra Morris
---
8.
B3 Four Pound feat. Guilty Simpson and Percee P with Novena Carmel
---
9.
B4 Woman in My Bloodstream feat. Talib Kweli and Nini Monroe
---
10.
B5 Dusk 'Til Dawn feat. M.O.P. with Jovi Rockwell (Major Lazer) and Black Shakespeare
---
11.
B6 Build High, Lay Low feat. Brother J (X-Clan) and Wildchild
---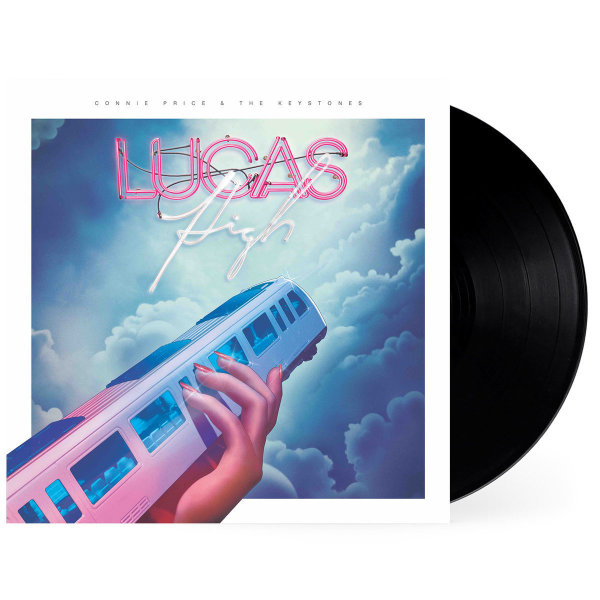 description
LUCAS HIGH pays homage to DOUG LUCAS, a forgotten jazz-funk pioneer from the 1960s and 70s (Mombasa, JJ Band, Plus, SuperFunkyDiscotheque) whose songs have been sampled by hip hop luminaries including Busta Rhymes and Nas. Dan Ubick, aka Connie Price (Breakestra, The Lions) and co-producer and Executive Producer Matt Fife bring together sampled elements from Doug's catalogue with new production, arrangements, lyrics and sounds.

The record also celebrates hip hop's "Golden Age" with an all-star roster of musical titans spanning from the East Coast to the West Coast to Jamaica, including Big Daddy Kane, MOP, Grammy Winner Macy Gray, Talib Kweli, Brand Nubian, Rapsody, Lady of Rage,
Brother J of X-Clan, Imani and Brown of The Pharcyde, Soup and Marc 7 of Jurassic 5, Wildchild of Lootpack, Guilty Simpson, Percee P, Jovi Rockwell of Major Lazer, and featuring scratches by the DJ Rhettmatic of the legendary Beat Junkies.

Zach Lucas, who was only a teenager when his father, Doug Lucas, passed away from Leukemia over two decades ago, joins Connie Price & The Keystones on these historic LUCAS HIGH sessions, creating a lost musical conversation between a late father and his son.

The LP comes with beautiful gatefold packaging, liner note insert and a digital download card included in the sleeve.

Creating a studio record of live studio instruments with this pedigree level of 90s hip hop artists is a rare and special thing. The records creates transcendent party sound for people young and classic, combining old school and new school rap with psych, Afrobeat, rocksteady, soul, and funk, all "building high and laying low" from the dance floor to the head funk.