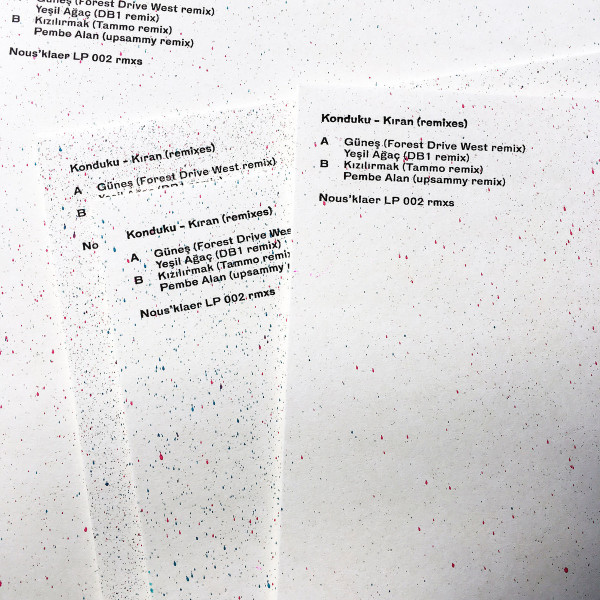 Kiran (Forest Drive West, DB1, Tammo, upsammy remi
1.
Gunes (Forest Drive West Remix)
---
2.
Yesil Agac (Db1 8 Remix)
---
3.
Kizilirmak (Tammo Remix)
---
4.
Pembe Alan (Upsammy Remix)
---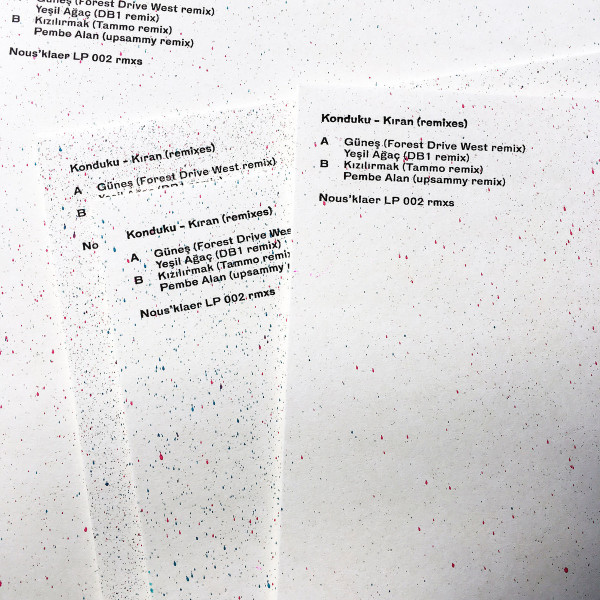 description
To celebrate the release of last year's Kiran Nous'klaer presents four fantastic takes on originals from Konduku's debut album. Forest Drive West and DB1, who happen to be close friends in real life, remixed Gunes and Yesil Agac on side one. Two labelmates Tammo and upsammy adapted Kizilirmak and Pembe Alan on the flip. Four trance inducing transformations for different hours of the night, blending their styles with Konduku's polyrhythmic grooves - one to keep in the bag.