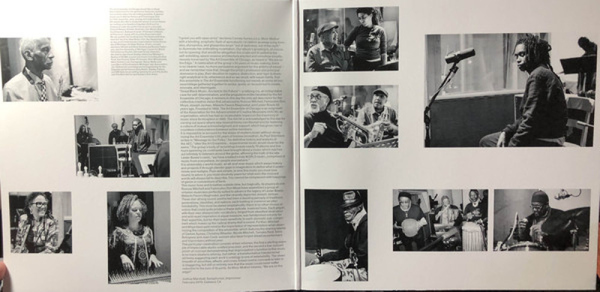 3.
I Greet You With Open Arms
---
5.
Jamaican Farewell (Part 1)
---
8.
Jamaican Farewell (Part 2)
---
11.
Variations & Sketches From The Bamboo Terrace
---
description
The Art Ensemble of Chicago veröffentlichte ihr 50-jähriges Jubiläumsalbum "We Are On The Edge" im April diesen Jahres bei Pi-Recording als CD. Erased Tapes fühlt sich geehrt nun die Vinyl-Edition ankündigen zu können. Dieses außergewöhnlichen Werke beinhalten eine atemberaubende Anzahl von Songs.
Die Vinyl-Edition, die am 26. Juli erscheinen soll, wird als Doppelalbum erhältlich sein und als 4-LP-Sonderedition und enthält das AEoC Live-Set vom ExperimentalJazz Festival "Edgefest"