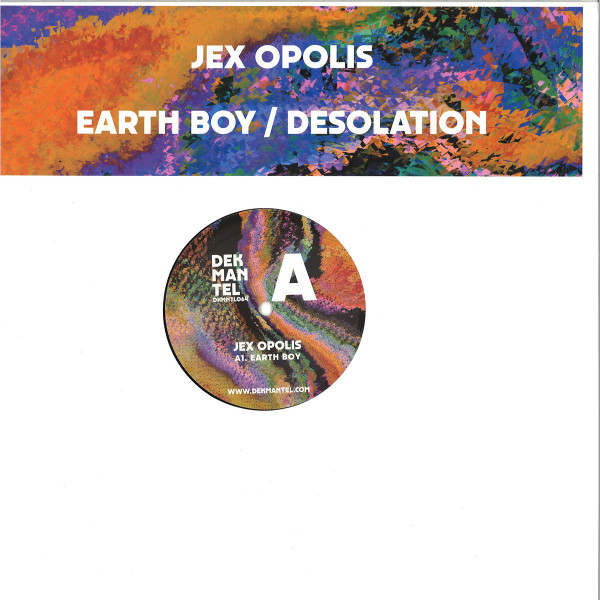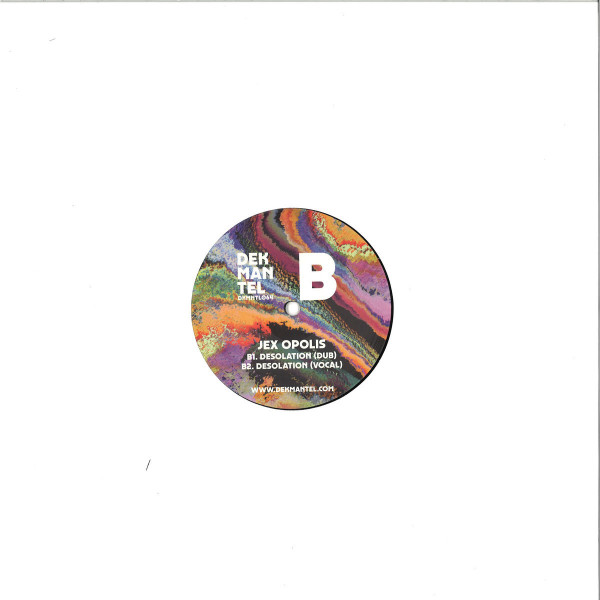 EARTH BOY
genre:
Electro / Electronic
To order please add to basket and proceed to check out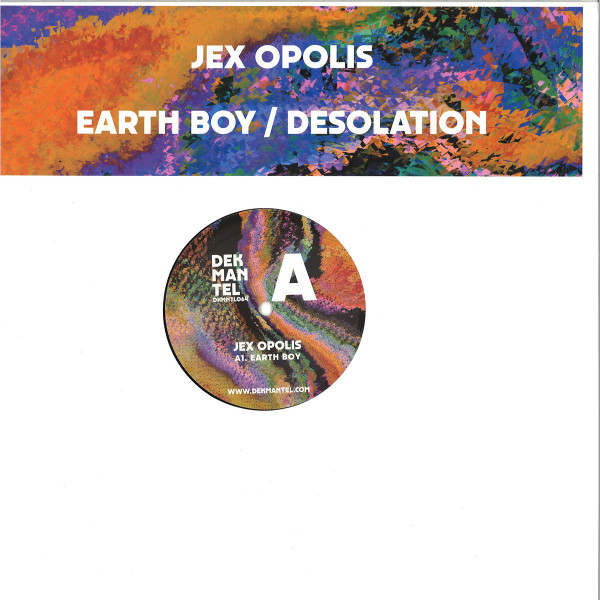 description
Electro, disco-chic, doused in gooey pop, sultry silk, and retro synth-boogie.

Dekmantel welcomes the good time vibes of Canadian selector, and retrotastic, vibe-poppin' producer Jex Opolis. Cult figure, obsessive Discog-er and Good Timin' boss, the Brooklyn-based, Canadian has etched out a global reputation with his exotic taste of lo-fi, party productions, with this — his Dekmantel debut — not straying far from the formula. On Earth Boy, the hit making powerhouse turns up the synth furore to maximum, with electro and Italo all blending together, in a powerful melee of beachtime house, and crushing sunset disco. Leftfield soul that's not just for the diggers, and the perfect introduction for his summertime debut at Dekmantel's galant showcase festival in Amsterdam later on this summer.

Title track 'Earth Boy' pays homage to the classic electro of the early 80s, with its 123bpm rolling breaks, and throbbing synth basslines. It's as if Drexciya has a disco-baby with Spacer Woman. With its cliquey stomps and robot pulses, and nods to the wave-style records that empties so many of Jex's sets, 'Earth Boy' is classic future disco. 'Desolation' is bridled with greater depth and emotion, with Italo-pomp and a certain rhythms digitales flare. Braver souls may embrace the vocal mix when it comes to playing out, with its compassionate overtones and soft celled-bassline. Its time to brush aside the winter hue, and say hello to those good-time blues, and frolic along to the jetset, neo-Balaeric house stylings of Jex Opolis. rhythms.