To order please add to basket and proceed to check out
12.
L.O.V.E. (Japan Exclusive Bonus)
---
description
IIf anyone from Florida tells you that something is « Bussin' », it means it's surprisingly good, in a delicious way. Orlando-born Devin Morrison's first solo album on NBN Records, « Bussin' » gives you an ill mix of flavors with eclectic inspirations rooted in 90's R&B, Gospel and Funk.

You get freshly-squeezed harmonies inspired by the likes of Take 6 & Commissioned on slow jams like « Bussin' », melodies that pierce like spears on « No » and drums that bite like gator jaws on the G-Funk infused banger « The Struggle Iz Real » featuring Daz Dillinger. Singer/songwriter/composer, Devin Morrison aims to show the world the sweet sound of Florida that it has yet to hear, and collaborates with the finest voices in the R&B industry such as Grammy Award nominees KING, super talented singer from L.A. Joyce Wrice on the classic R&Bduet « With You », or hot newcomers like Ace Hashimoto on the futuristic sounding « Guaranteed ». The introductive track « It's Time » features a guitar performance from
Devin's father, a solo recording artist in the early 90's as known as Dah-Vi and ends up on a personal note with the spiritual « Fairytale » (featuring vocals from Devin's older brother, Lakks Mable) and the introspective « Love Yourself ». As Devin tweeted, « As long as I'm alive, R&B shall be as well ». The expectations are high for this Floridian creative, Devin Morrison is here to stay and he's about to let the whole world know about it.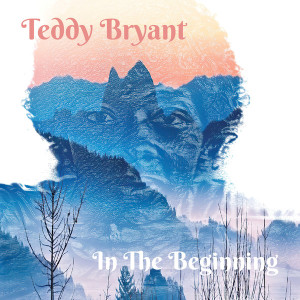 Soul
TEDDY BRYANT
NOTHING BUT NET
€17.49
Hip Hop / Rap
TINA
NOTHING BUT NET
€19.49