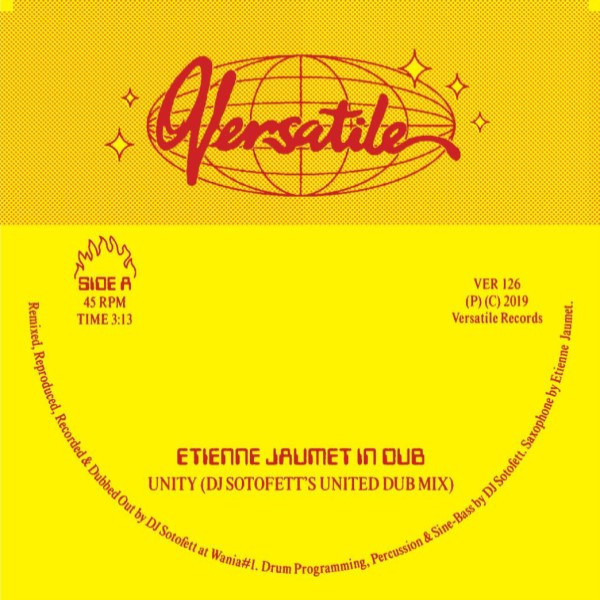 Etienne Jaumet in Dub Part 1 (DJ Sotofett / I:Cube
1.
Unity (Dj Sotofett's Unity Dub Mix)
---
2.
In A Silent Way (I:cube Dub)
---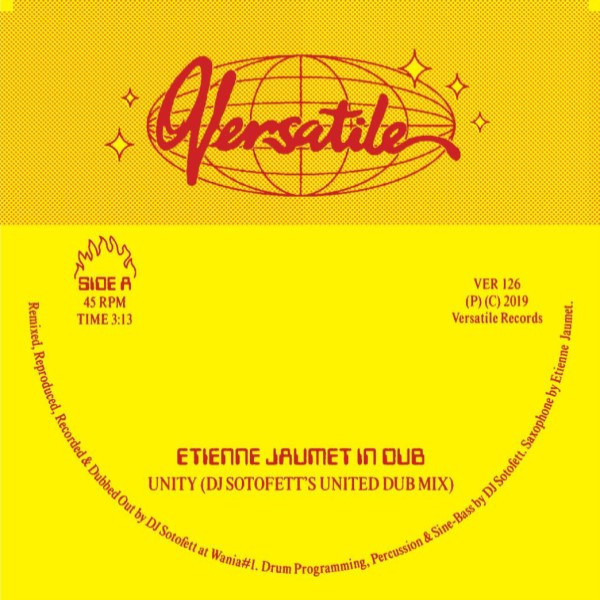 description
Versatile presents part one of a two-part 7 inch series featuring dub versions of selected tracks from Etienne Jaumet's latest album, "8 regards obliques", in which he gathered and covered his personal jazz favourites.
The first volume sees DJ Sotofett turn 'Unity' into a proper digi dub on the A-side, whilst on the flip I:Cube revisits Miles Davis' classic, 'In A Silent Way', turning it into a stellar 135bpm version.