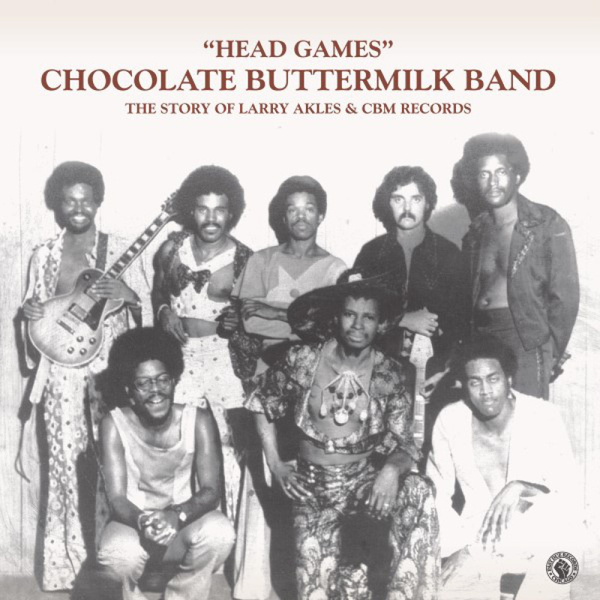 Head Games (The Story of Larry Akles & CBM Records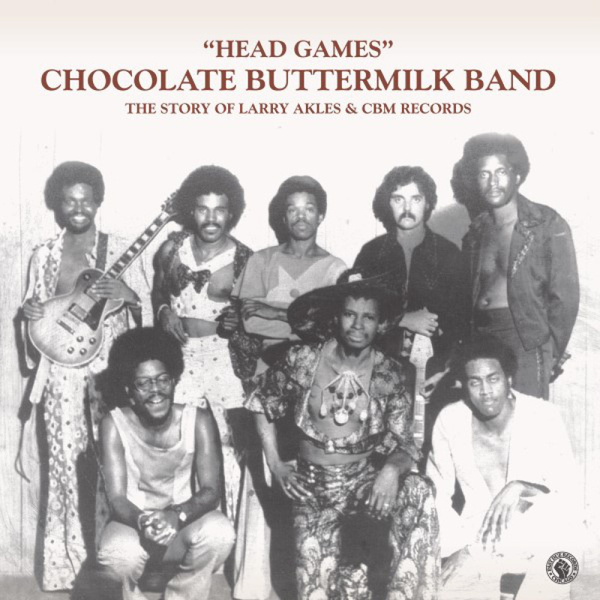 description
Founded by Larry Akles in 1971 in Fayetteville, North Carolina, The Chocolate Buttermilk Band, has been one of the busiest and most successful cover and backing bands in the Southern United States for the last 5 decades.

While they're little known outside the region, their handful of singles from the early 1980s are, for record collectors, among the best and most desirable in Modern Soul and Boogie Funk.

Jerome Derradji & Past Due Records are proud to present "Head Games (The Story of Larry Akles & CBM Records)". Released on a DLP / CD with printed inner sleeves (or booklet) that include never seen before pictures of the band and a story written by Jacob Arnold. Artwork is by the mighty Al Kent. As a companion to the compilation we are also reissuing the incredibly rare and sought after "Head Games" 7" with a picture sleeve.

This compilation includes every song released by the Chocolate Buttermilk Band, remastered and reissued for the first time.

Needless to say, this is an essential release for fans of Boogie, Soul and Funk as the Chocolate Buttermilk Band releases are known to fetch thousands in the collectors market.

In Larry Akles own words, "This girl in Atlanta told me one time, she said 'Larry, I heard on the radio that Chocolate Buttermilk was going to be on the show, and I told my girlfriend, Oh, it's gonna be onnnn if Chocolate Buttermilk on there, 'cause whoever come behind them, they got to go!'" He continues, "When we hit the stage, boy it'd be some fire. We wouldn't have to get warmed up. We'd start off hot!"