description
Erstmals als Vinyl-LP erhältlich! Das 2006er Album des THE GLADIATORS-
Musikers erscheint auf BOOGIE BROWN PRODUCTIONS via BACO RECORDS.
1951 geboren und schon als junger Teenager musikalisch aktiv, sprang CLINTON FEARON
mit 19 Jahren für den erkrankten DAVID WEBBER als Sänger und Bassist der Rootsreggae-
Band THE GLADIATORS ein, mit denen er zahlreiche Erfolge feierte. Zudem als Studiomusiker
bei COXSONE DODD (STUDIO ONE) und LEE "SCRATCH" PERRY (BLACK ARK) aktiv,
spielte er auf zahlreichen zeitgenössischen Aufnahmen anderer Künstler. 1987 zog er nach
Seattle, wo er seine eigene BOOGIE BROWN BAND etablierte. Ein Jahr nach seinem Solo-
Akustikalbum "Mi An Mi Guitar" präsentierte FEARON mit "Visions" 13 brandneue Songs
mit seiner bewährten BOOGIE BROWN BAND - neben dem BURNING SPEAR-Musiker
NELSON MILLER am Schlagzeug waren auch Kollegen wie WINSTON WATSON (THE
MEDITATIONS) als Backingsänger bei den Aufnahmen dabei. Mit wahren Roots-Perlen
wie "Sleepin' Lion" oder "Jah Know His People" ist dieses Album, das als Vinylausgabe
spielzeitbedingt nur acht Songs enthält, eine echtes Reggae-Highlight voller entspannt
federnder Grooves und reichhaltiger Harmonien. Der Downloadcode bietet alle 13 Songs des
Originalalbums als hochaufgelöste WAV-Dateien!
Reggae
Clinton Fearon
Boogie Brown Productions / Baco Records
€20.99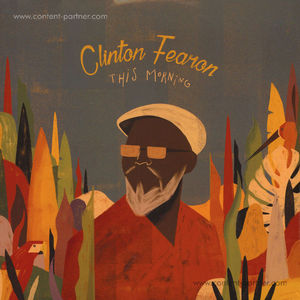 Reggae
Clinton Fearon
Chapter Two
€19.99