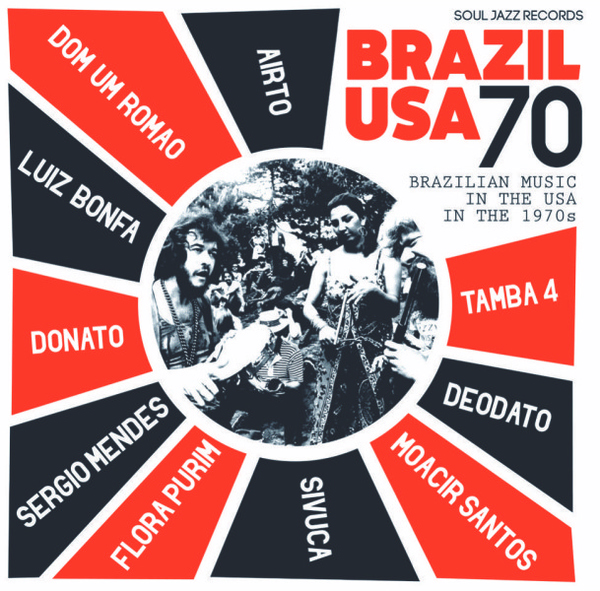 To order please add to basket and proceed to check out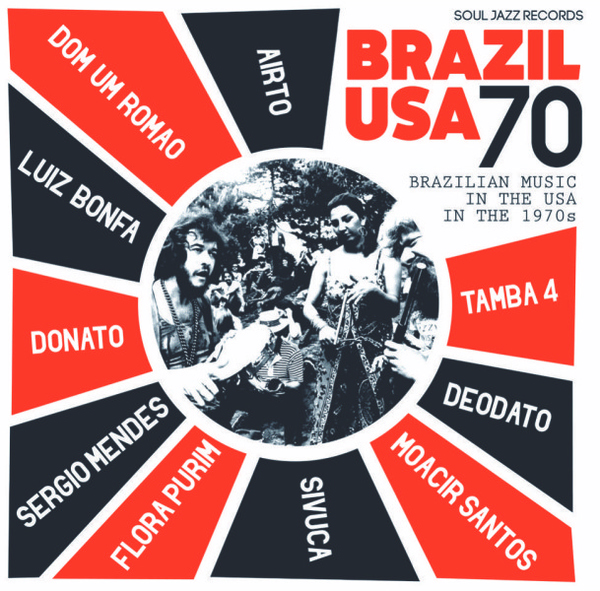 description
All of the music featured here on this new Soul Jazz Records collection was created by Brazilian artists in the USA in the 1970s.
In the early 1970s North American jazz musicians were eager to work with upcoming Brazilian musicians. Miles Davis invited Airto Moreira to join his new 'electric' band, Dom Um Romao (part of Sérgio Mendes' legendary Brazil '66 in the 1960s) joined the fusion group Weather Report, Flora Purim and Airto both became a part of Chick Corea's new project Light As A Feather, Wayne Shorter collaborated with Milton Nascimento, George Duke recorded Brazilian Love Affair, and so on.
With all the attention placed on them from these important jazz artists, North America became the new musical playground for a large number of these Brazilian artists - Airto Moreira, Flora Purim, Sérgio Mendes, Luiz Bonfá, Eumir Deodato, Joao Donato and many others.

This collection brings together some of these finest works and comes complete with extensive notes that explains the path these musicians took from Brazil to the USA and shows the political and musical links between Brazil and the USA that created the conditions for this unique fusion of these two distinct cultures, North American Jazz and Brazilian music, that occurred in the 1970s.