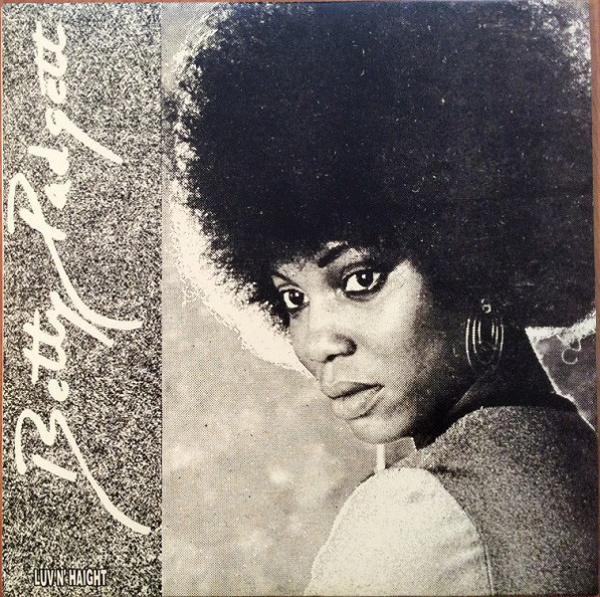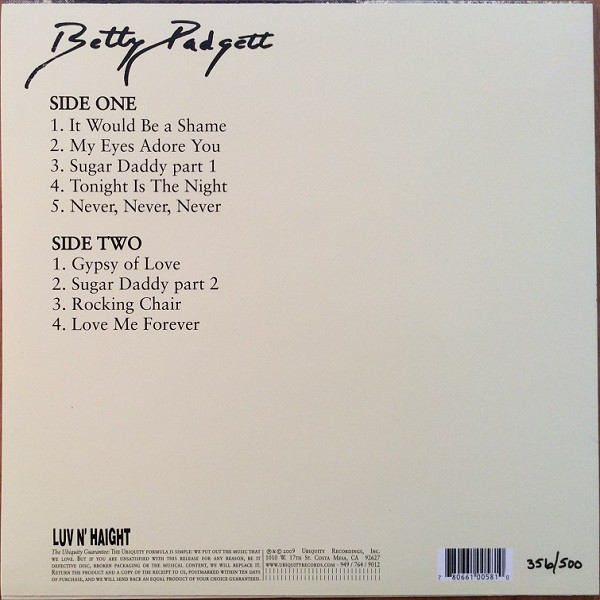 1.
A1 It Would Be A Shame
---
4.
A4 Tonight Is The Night
---
5.
A5 Never, Never, Never
---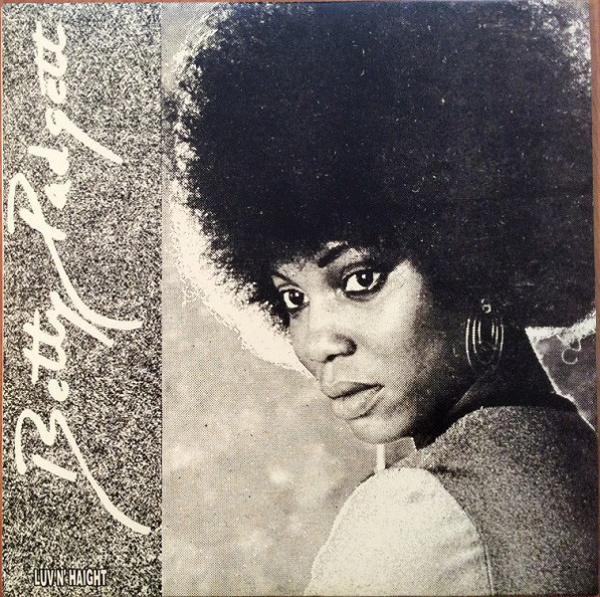 description
Repressed! Ahhh, the unmistakable Florida funk sound. There have been so many great labels: TK, Drive, Cat, Alston, Glades, Sound Triangle, Konduko, Blue Candle and Marlin just to name a few. Blistering tropical grooves heard around the world and made famous by artists such as: Timmy Thomas, King Sporty, Clarence 'Blowfly' Reid, T-Connection, Beginning Of The End, Freak, Oceanliners, James Knight, Chocolate Clay, the 13th Floor, Herman Kelly & Life, Philip Wright, Ray & His Court, All The People, K.C. & The Sunshine Band, Vanessa Kendrick, Miami, Coke, Antique, Lew Kirton, Pearly Queen and so on…The shear amount of talent that emerged from the Sunshine State in the 1970's is mind-boggling.

But Betty Padgett? Who is Betty Padgett? This is the question record collector and DJ Shane Hunt (aka DJ Sureshot) kept asking himself when he recently discovered the Betty Padgett self-titled 1975 debut LP while browsing through a dusty back room at a Los Angeles record store. "There is a certain feeling that a beat digger gets when stumbling across what may be a Holy Grail, it's what keeps you going on the quest to unearth lost musical treasure," said Hunt. "The record simply looked too good to be true. I didn't know if it was going to be Sweet Soul? Disco? Dirty Funk, or possibly even Reggae? When I got back to my crib and gave it a listen, I discovered it was all of the above and more," he added. Few records encompass all of these musical genres in one package, but this one captures the essence of Miami in the mid-70s with a sampling of all the sounds that made the region a musical hotbed.