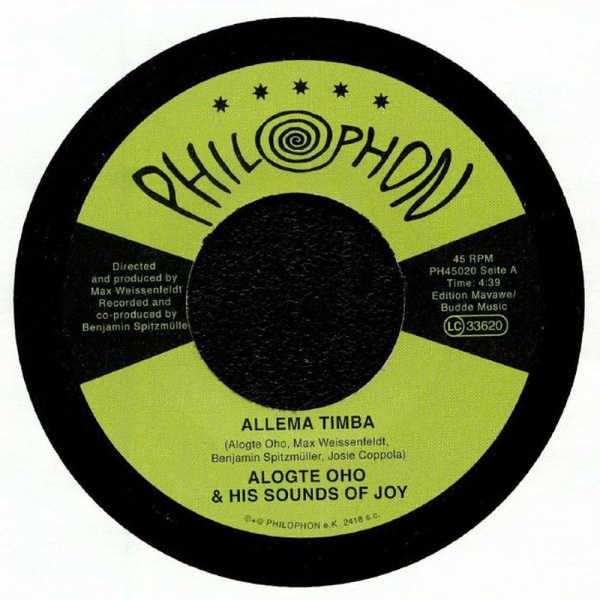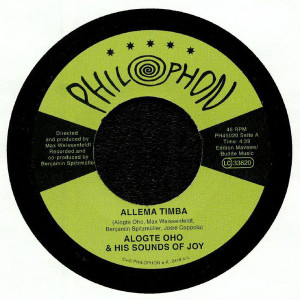 2.
Allema Timba (Instrumental)
---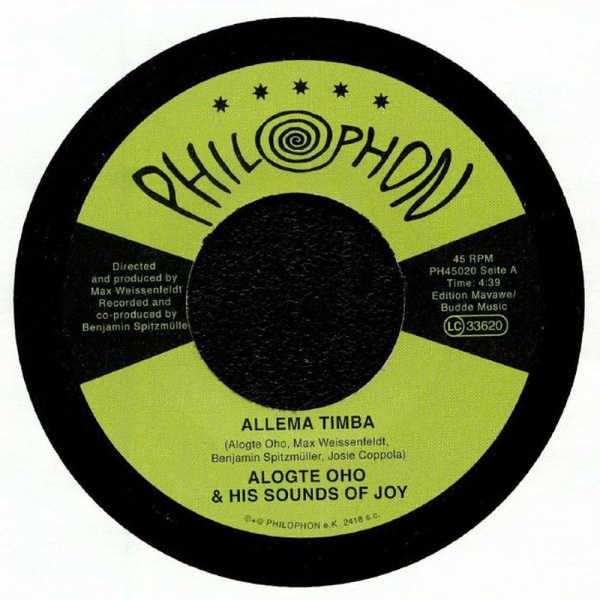 description
North-Ghanaian Frafra-Gospel shooting star Alogte Oho is back with his Sounds of Joy for their third 7" on Philophon. With this piece they anticipate the upcoming launching of their first international album release in October 2019. The first 7" became a collectors item, the second one a hit and this one is ready to write a further chapter in Alogte's career.

Allema Timba is a slow rocking, grooving journey deep down into the world of Frafra-Gospel. Alogte and his choir put all their enthusiasm into this praise song, supported by perfectly placed horns and a singing synth. The instrumental version features Masaru Nishimoto, an expert on the Taisho Koto.