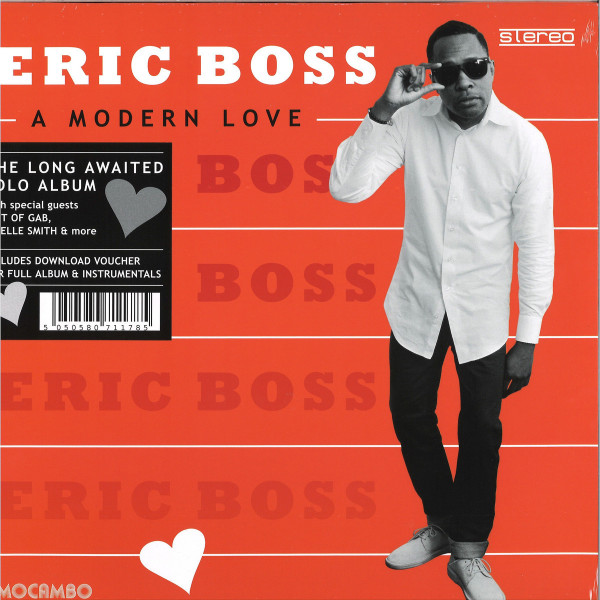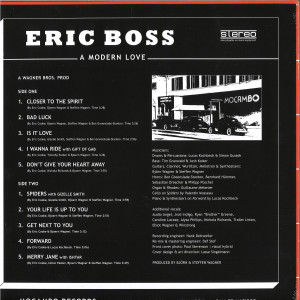 4.
I Wanna Ride (With Gift Of Gab)
---
5.
Don't Give Your Heart Away
---
6.
Spiders (With Gizelle Smith)
---
7.
Your Life Is Up To You
---
10.
Merry Jane (With Ishtar)
---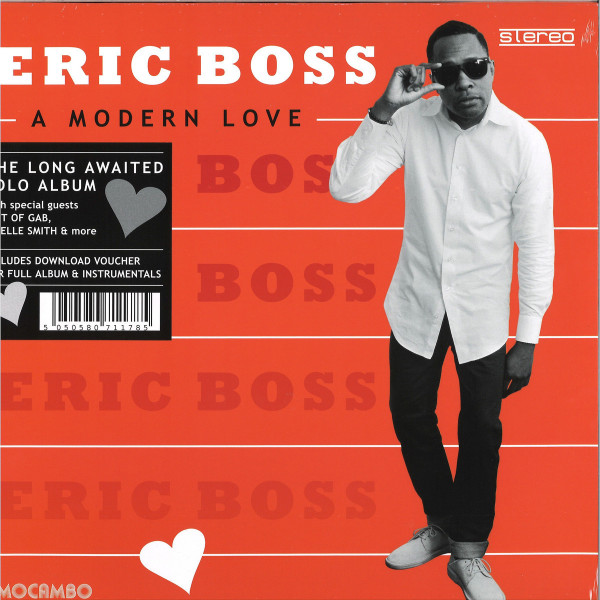 description
DJ, Produzent, Singer-Songwriter, eine Hälfte des weltreisenden Soul-Duos Myron & E (Stones Throw), Gründer des Boogie-Outfits The Pendletons (Bastard Jazz), Teil des Elektro-Funk-Duos Lucid Paradise und eine endlose Reihe von Collabos. Über zwei Jahrzehnte im Spiel bedeutet, dass der vielseitige Künstler Eric Boss sich mit Musik auskennt. Nachdem er dort gewesen ist, das T-Shirt bekommen und der fetten Dame beim Singen zugesehen hat, ist es endlich an der Zeit, dass E die Bühne betritt und seine bisher beste Leistung mit dem Solo-Album "A Modern Love" abruft, einer sprudelnden Sammlung aus Raw Funk, Sweet Soul, Westcoast Vibes und klassischem Hip-Hop.