Mi An Mi Guitar (Reissue LP)
description
Reissue des Akustik-Soloalbums (2005) des ehemaligen THE GLADIATORS-Musikers -
jetzt auch erstmals überhaupt als Vinyl-LP erhältlich - über das künstlereigene Label
bOOGIE bROWN PRODUCTIONS via bACO RECORDS.
1951 geboren und schon als junger Teenager musikalisch aktiv, sprang CLINTON FEARON
mit 19 Jahren für den erkrankten DAVID WEBBER als Sänger und Bassist der Rootsreggae-
Band THE GLADIATORS ein, mit denen er zahlreiche Erfolge feierte. Zudem als Studiomusiker
bei COXSONE DODD (STUDIO ONE) und LEE "SCRATCH" PERRY (BLACK ARK) aktiv, spielte
er auf zahlreichen zeitgenössischen Aufnahmen anderer Künstler. 1987 zog er nach Seattle,
wo er seine eigene BOOGIE BROWN BAND etablierte. Nach deren Erfolg mit "Give & Take"
(2004) tat der Musiker, was in seinem Umfeld immer wieder gewünscht wurde: wie beim
Komponieren der Songs einzig und allein zur Akustikgitarre zu singen. Überraschenderweise
machte FEARON kein "Best Of Unplugged"-Album mit bekannten Songs, sondern schrieb
mehrheitlich ganz neue Songs für "Mi An Mi Guitar", die durch seine sensible Gesangsstimme
bestens getragen werden. Der einzige Luxus waren ein paar wenige Harmony Vocal Overdubs.
Nachdem diese zehn wunderbar beseelten Lieder lange Zeit nicht mehr einfach zu finden
waren, liegt mit dieser Wiederveröffentlichung das ganze Album auch erstmalig als Vinyl vor.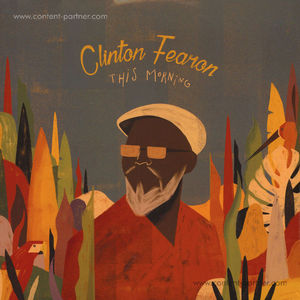 Reggae
Clinton Fearon
Chapter Two
€20.99