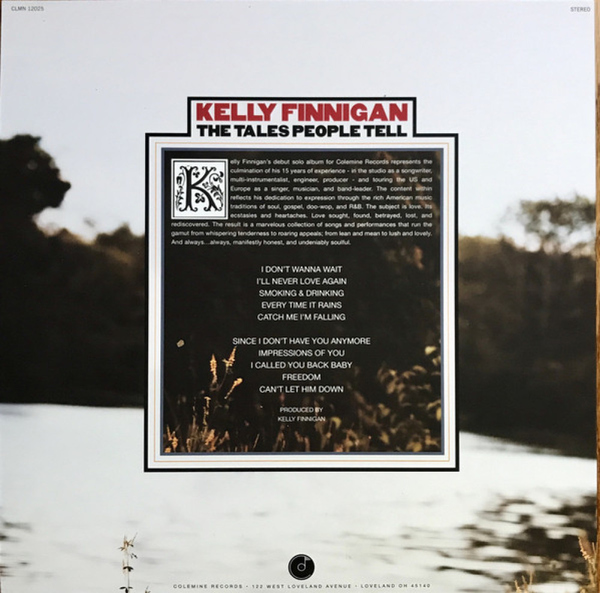 The Tales People Tell (LP)
6.
Since I Don't Have You Anymore
---
8.
I Called You Back Baby
---
description
Das Debüt-Soloalbum von Kelly Finnigan für Colemine Records ist der Höhepunkt seiner 15-jährigen Entwicklung - im Studio als Songwriter, Multi-Instrumentalist, Ingenieur, Produzent - und auf Tour durch die USA und Europa als Sänger, Musiker und Bandleader. Das Album spiegelt seine Hingabe zu Soul, Gospel, Doo-Wop und R&B wider. Das Thema ist die Liebe. Gesucht und gefunden, verloren und wiederentdeckt. Ekstase und Herzschmerz. Das Ergebnis ist eine wunderbare Sammlung von Songs und Performances, die einen weiten Bogen spannen, von flüsternder Zärtlichkeit bis hin zu heißblütig brüllenden Aufrufen. Und immer offensichtlich ehrlich und unbestreitbar seelenvoll. Mit Finnigan, der diese Songs von der Konzeption bis zum Plattenpresswerk begleitet hat, bietet dieser neue Release die einzigartige Stimme, die der Soulmusik fehlt: einen Visionär, der sein eigenes Material schreibt, aufnimmt, spielt und produziert.