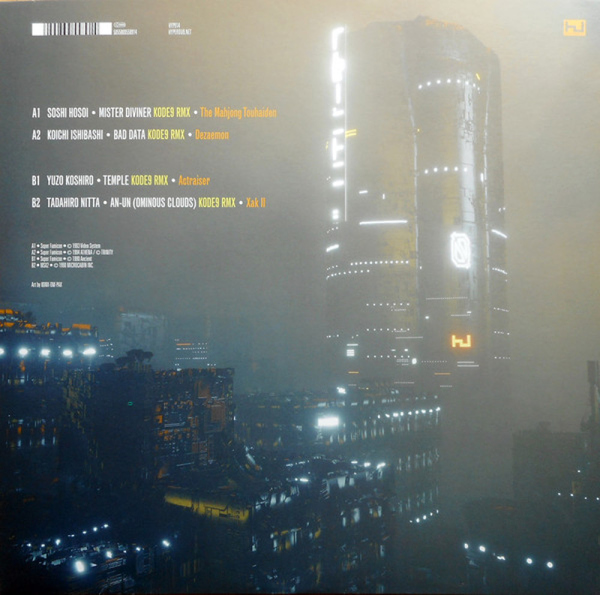 1.
Mister Diviner (Kode9 Rmx)
---
4.
An-Un (Ominous Clouds) (Kode9 Rmx)
---
description
In late 2017 Hyperdub released 'Diggin In The Carts', a compilation put together by Nick Dwyer and Kode9 of pioneering and rare Japanese video game music from the 1980s and 1990s.
Since then, from Sonar Festival in Barcelona to Liquid Rooms in Tokyo, Kode9 has been touring a live audio-visual set in collaboration with visuals from anime legend Koji Morimoto, who also designed the artwork for the original compilation.Finally, on this first new Kode9 EP since 2014, a handful of these remixes see the light of day.

9 rivets his 80/160bpm rhythms onto these classic 8bit and 16bit melodies, re-animating the Steve Reich-ian arpeggios of Soshi Hosoi, the grimelike horn fanfares of Yuzo Koshiro, the sour pads of Koichi Ishaibashi, and pitching Tadahiro Nitta down into a slow building, frantic low end grind.
Sleeved in artwork by Konx-om-Pax, adapted from the visuals from the live A/V performance.