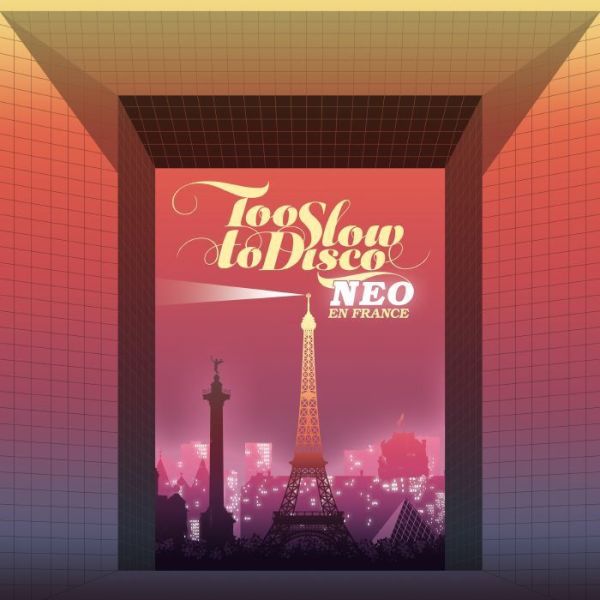 Too Slow To Disco NEO - En France (2LP+MP3)
genre:
Soft Rock / Pop Rock
2.
Saint Dx - "First Fantasy"
---
3.
Ricky Hollywood - "J'Essaie"
---
4.
Catastrophe - "L'Amour Tout Nu"
---
5.
Chassol - "La Route De La Trace" (Pieuvre remix)
---
6.
Claap! & Santana - "Summertime"
---
7.
Polo & Pan - "Pays Imaginaire"
---
9.
Magnum - "L'epee A La Main"
---
10.
Bertrand Burgalat - "Les Choses Qu'On Ne Peut Dire A Personne" (Dj Supermarkt & Jack Tennis Romantic Slo-Disco remix)
---
11.
Clea Vincent - "Retiens Mon Desir"
---
12.
L'Imperatrice - "Dreaming Of You" (Vibes4Yoursoul remix)
---
13.
Bleu Toucan - "Aionios"
---
14.
Jean Tonique - "Feel Better Now"
---
15.
Weekend Affair - "Descends"
---
16.
Paradis - "Instantane"
---
17.
Yuksek & Bertrand Burgalat - "Icare" (extended version)
---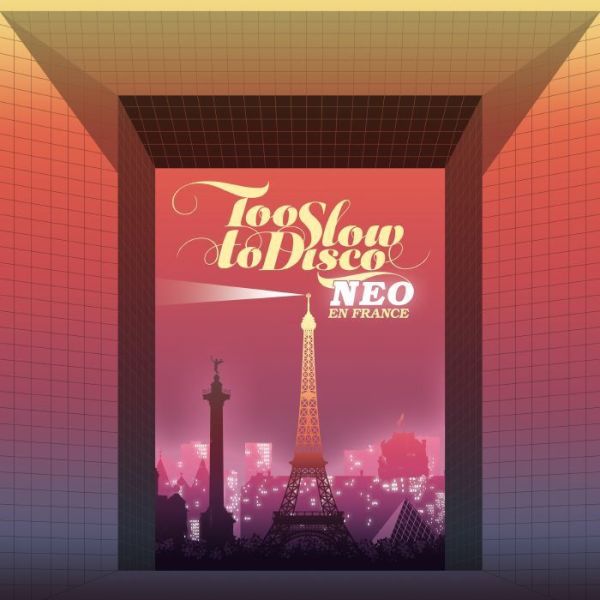 description
Der perfekte Soundtrack für einen allerersten "French Kiss" beim Sonnenaufgang über der Seine. Songs zum relaxen oder verlieben, Songs zum tanzen oder träumen Der Soundtrack eines aussergewöhnlichen Lebens - deines Lebens, eventuell.

NEO ist das nächste Kapitel in der aus Funk und Fernsehen bekannten und allseits beliebten Compilation Serie Too Slow to Disco. Für DJ Supermarkt war es an der Zeit beigesternde, neue, moderne Sounds zu entdecken, den entspannten, zurückgelehnten Sound der Gegenwart. Mit Too Slow to Disco NEO - En France soften wir durch die aufregende Hauptstadt alles locker-lässig und elegantem - dem Ort, mit der gewissen Erotic und vor allem Pop! Die Compilation enthält 17 Tracks - einige davon unveröffentlicht und exklusiv für diese Compilation. Unter anderem mit den Paten und Grandsigneurs: dem legeänderen Bertrand Burgalat, Cheffboss des Tricatel Labels, Musiker, Composer, Arranger, Produzent und der Electro-Disco Zauberer Yuksek, der ebenfalls ein Label betreibt, das berühmt-berüchtigte Partyfine Label. Alle anderen sind Kinder im Geiste von Michel Legrand, Les Jeunes Gens Moderenes und dem französischen Touch. Sie probieren Debussy mit einem Disco-Beat zu verschmelzen, sie alle haben diese traurige Melancholie, die man nur in den französischen Strassen findet, sie singen in ihrer Muttersprache oder auf englisch - selbstbewusst und charmant wie sie eben sind. Sie sind Jungs und Mädchen, Duos (Bleu Toucan, Poom or Weekend Affair…), Bands (L'Impératrice, Cléa Vincent und ihre Freunde), Kollektive (Catastrophe) oder Solo-Künstler (Jean Tonique, Lomboy, Magnu¨m, Saint DX…), sie mixen zuckrige Melodien mit Gainsbourg-Basslinien, Elektro-Arragements und sinnliche Grooves. Da sind Funky Gitarren und - wie immer bei TSTD - viel zu viele Saxophone (es klingt wie Duran Durans "Rio"), Slap-Bass Linien und ein paar Vocoder, für Autotune mit Augenzwinkern.