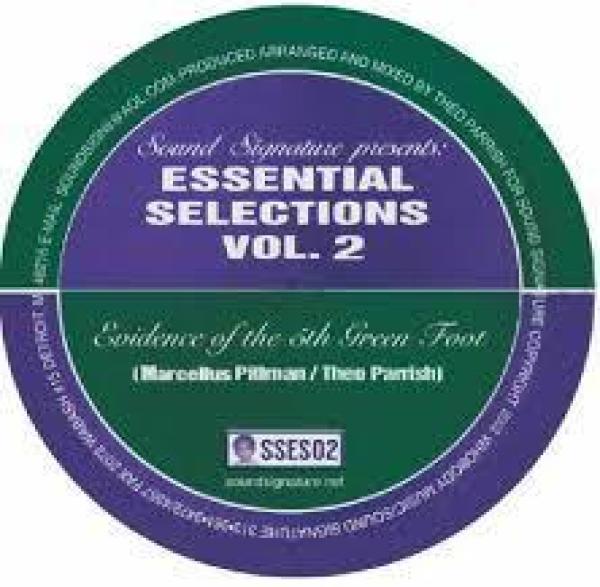 Essential Selections Volume 2
1.
Evidence of the 5th Green Foot
---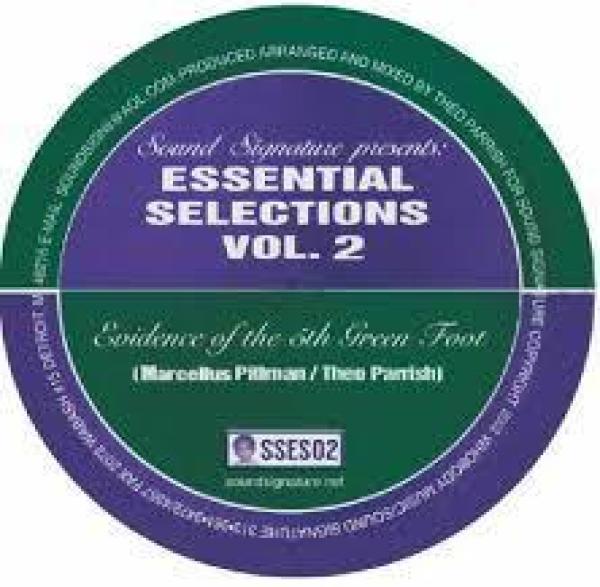 description
This second studio hook-up between Detroit veterans Theo Parrish and Marcellus Pittman first appeared way back in 2002, some three years after they made their collaborative debut on Sound Signature. Listening again all these years on, we can confirm that the three-tracker hasn't aged a bit. Check, for example, epic A-side "Evidence Of The 5th Green Foot", a near 12-minute, ultra-deep workout built around rich bass, lo-fi electric piano motifs and swinging, jazz-fired house beats. Elsewhere, "Equality Of Patience" is a deliciously druggy and heavily percussive peak-time throb-job, while "Questions Comments" is the kind of spaced-out, drum machine driven deep house box jam that both producers do so well.