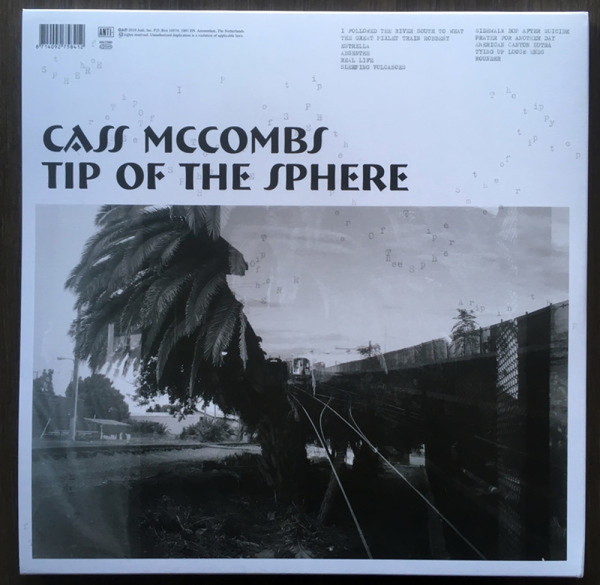 Tip Of The Sphere (2LP)
genre:
Folk / Singer-Songwriter
To order please add to basket and proceed to check out
1.
I Followed The River South To What
---
2.
The Great Pixley Train Robbery
---
7.
Sidewalk Bop After Suicide
---
8.
Prayer For Another Day
---
description
Der amerikanische, 1977 geborene Folk- und Alternative-Rock-Musiker Cass McCombs ist einer der größten Songwriter seiner Generation. "Tip Of The Sphere" ist sein neuntes Studioalbum und das zweite bei Anti-. Dort erschien 2016 mit "Mangy Love" sein vielgerühmtes Labeldebüt. Auf diesem nahm sich der begnadete Sänger mit schmeichelnder Stimme größere soziale und politische Themen vor. Bilanz zieht er auch auf seinem neuen Werk, das dichte Bilder eines seltsam verschreckten Zeitgeists zeichnet. "Help me, Armageddon!", singt Cass McCombs auf der Vorabauskoppelung "Sleeping Volcanoes", der zentralen Säule der Platte. Noch ist alles gut, aber "until the next world, the third world or the next world war" könnte das Idyll brechen. McCombs hat das Album mit Multiinstrumentalist Frank LoCrasto, Bassist Dan Horne und Schlagzeuger Otto Hauser nebst mehreren Gastmusikern in den Figure 8 Studios in Brooklyn aufgenommen. Was insofern mehr als eine Erwähnung wert ist, da McCombs bislang jedes seiner Werke in verschiedenen Studios zusammenpuzzelte. "Tip Of The Sphere" entstand dagegen mit spielerischer Leichtigkeit aus einem Guss í und das hört man den ungemein packenden Songs auch an, nie schien der kalifornische Musiker näher bei sich zu sein.