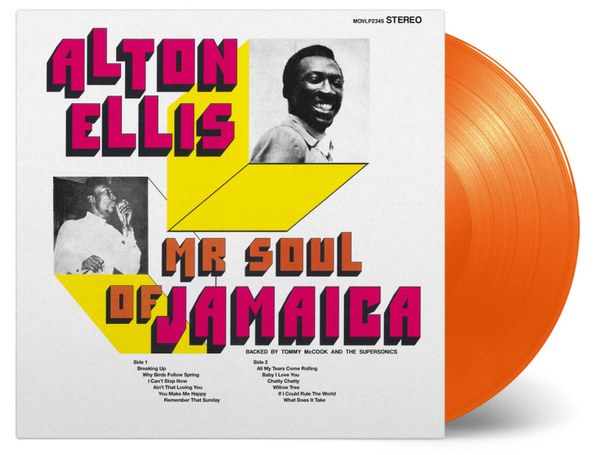 Mr. Soul Of Jamaica (Ltd. Orange Vinyl LP)
2.
Why Birds Follow Spring
---
7.
All My Tears Come Rolling
---
11.
If I Could Rule The World
---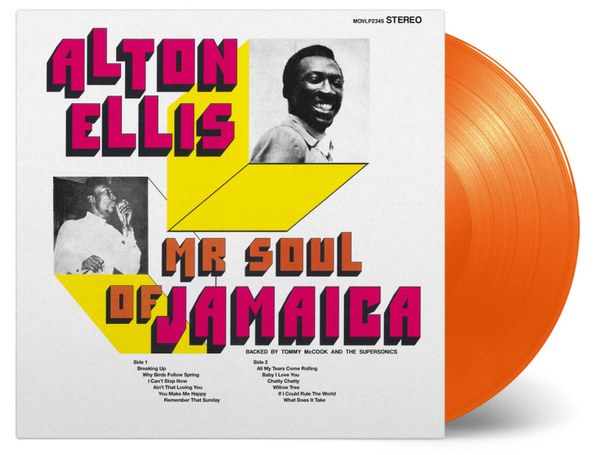 description
Limitierte Erstauflage von 750 nummerierten LPs auf ORANGE VINYL!

Alton Ellis (1. September 1938-10. Oktober 2008) war ein jamaikanischer Rocksteady-Sänger
und -Musiker, der als einer der Begründer dieses Stils gilt. Mr. Soul of Jamaica von 1967 war
sein erstes Album. Als einer der Erneuerer dieses Genres, dem der informelle Titel Godfather of
Rocksteady verliehen wurde, schrieb er einige originelle Reggae-Hits, die viel Seele enthalten. Eine
vertraute Mischung aus feinen Harmonien und beeindruckenden Key-Works.
Mr. Soul of Jamaica ist vollgepackt mit wunderbaren, melodischen Songs, die sowohl Liebhaber
von Reggae-Musik als auch Soul-Fans begeistern werden. Ellis performt jeden Song fabelhaft auf
dieser Platte, einschließlich You Make Me So Happy, Why Birds Follow Spring und Ain't That
Lovin' You. Anton Ellis wurde 2006 in die International Reggae and World Music Awards Hall
of Fame aufgenommen.
Zwei Jahre später starb er im Hammersmith Hospital in London an Krebs. Er spielte eine wichtige
Rolle in der Popularisierung von Dancehall-, Reggae- und Hip Hop-Musik.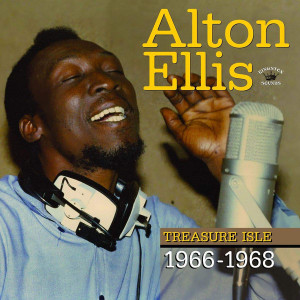 Reggae
Alton Ellis
Kingston Sounds
€17.49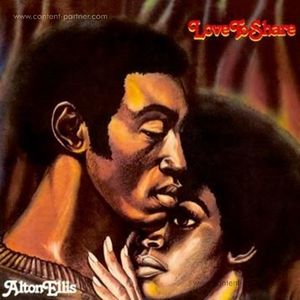 Reggae
Alton Ellis
Radiation Roots
€22.99