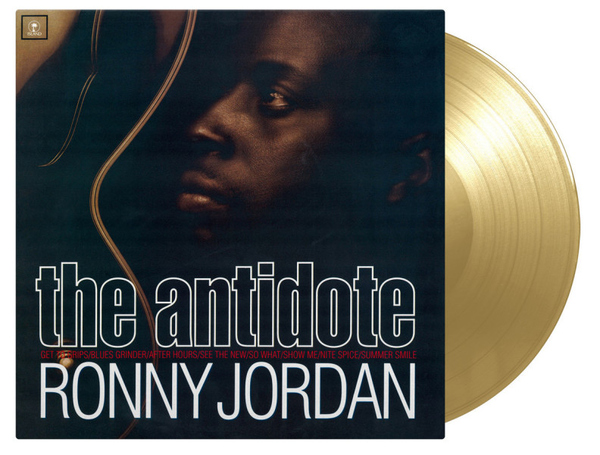 The Antidote (Ltd. Gold Vinyl LP)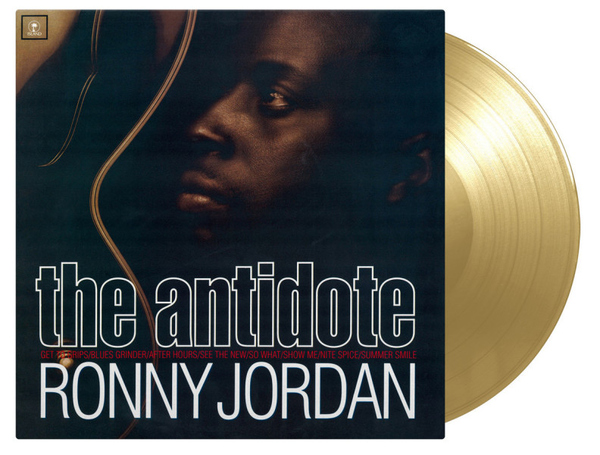 description
Limitierte Erstauflage von 1.000 nummerierten LPs auf GOLD Vinyl!

Ronny Jordan, Jahrgang 1962, war ein britischer Jazz-Gitarrist, vor allem des Smooth Jazz und Acid
Jazz. Jordan, der Sohn eines jamaikanischen Geistlichen, wurde durch Gospelmusik geprägt und war
als Musiker Autodidakt. Er machte in den Londoner Clubs als Begleiter von Vokalisten auf sich
aufmerksam. Sein erstes Album Antidote (1991/92) enthielt eine Coverversion von So What, die
international ein Hit wurde; auf seinem nächsten Album The Quiet Revolution, das wegen seiner
Fassung von Wes Montgomerys Mr. Walker wiederum sehr erfolgreich war, wirkte bereits Guru mit.
Jordan war umgekehrt an dessen Album Jazzmatazz Vol. 1 (1993) beteiligt und ging mit dem
Jazzmatazz-Projekt auf Tournee. Auch machte er ausgedehnte Welttourneen mit seiner eigenen
Formation und arbeitete mit DJ Krush zusammen. Im Unterschied zu anderen Pionieren des Acid Jazz
konnte Jordan ein eigenständiges Profil jenseits des kurzlebigen Trends entwickeln.
2010 war er mit seinem Orgeltrio (mit dem Organisten Melvin Davis und dem Schlagzeuger Dave
Moore) international unterwegs. Als einflussreicher Künstler in der Acid-Jazz-Bewegung der 90er
Jahre veröffentlichte Ronny Jordan sein Debütalbum The Antidote im Jahr 1992. After Hours ist
ohne Zweifel der Signature-Track des Albums und einer der brillantesten Songs seines Gesamtwerkes.
Das eindrucksvoll strukturierte Album konzentriert sich auf verschiedene Teile der Jazzbewegung.
Eine feine Kombination aus Hip-Hop-Drumloops und Jazz präsentierte Jordan seiner Hörerschaft.