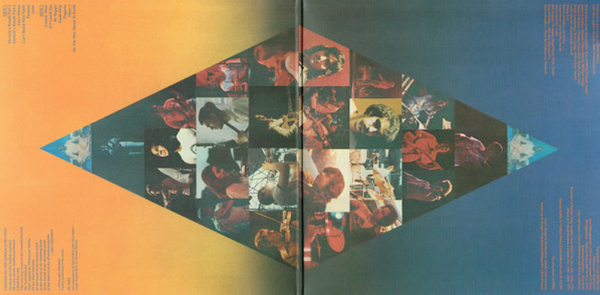 Visions Of The Emerald Beyond (180g LP)
1.
Eternity's Breath - Part 1
---
2.
Eternity's Breath - Part 2
---
13.
On The Way Home To Earth
---
description
Das Mahavishnu Orchestra gilt als eine der bedeutendsten Jazzrock-/Fusion-Bands der 1970er
Jahre. Die Band wurde 1971 von John McLaughlin gegründet. Neben McLaughlin (Gitarre)
spielten Jerry Goodman (Violine), Jan Hammer (Keyboards), Rick Laird (E-Bass) und Billy
Cobham (Schlagzeug). Die Besetzung änderte sich immer wieder, dennoch konnte die Band große
Bedeutung erlangen. Ihr 1975er Album Visions of the Emerald Beyond ist ein zugänglicheres Werk,
das aus kürzeren Jazz-Rock-Tracks besteht.
Die Songs sind miteinander verbunden und wurden von der damaligen Funkmusik beeinflusst.
Schnelle Fusions-Tracks wechseln sich mit kürzeren Stücken ab. Das Album ist von eindringlichen
Gitarrenriffs und wunderschönen Klavier- und Violinmelodien geprägt. Visions of the Emerald
Beyond ist ein großartiges musikalisches Werk von Jazz-Virtuosität auf höchstem Niveau.
Das Mahavishnu Orchestra wurde schon oft als großer Einflussgeber für andere Musiker der Ära
angeführt. Künstler wie King Crimson, Frank Zappa oder The Mars Volta gehören zu den
bekennenden Bewunderern des Mahavishnu Orchestra.