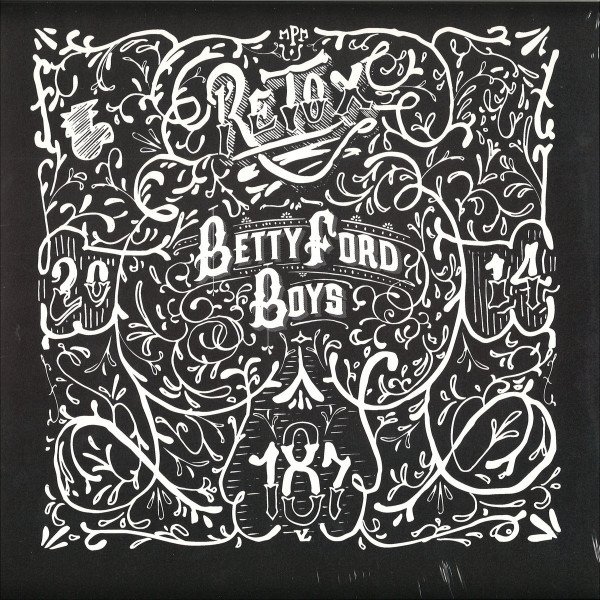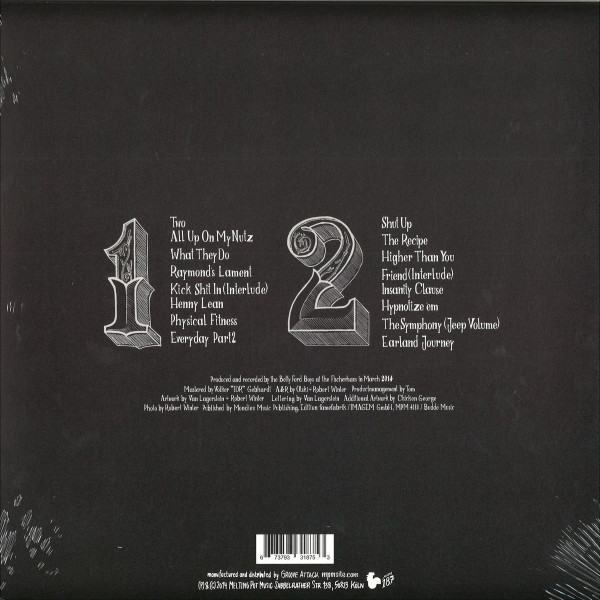 To order please add to basket and proceed to check out
5.
Kick Shit In (Interlude)
---
15.
The Symphony (Jeep Volume)
---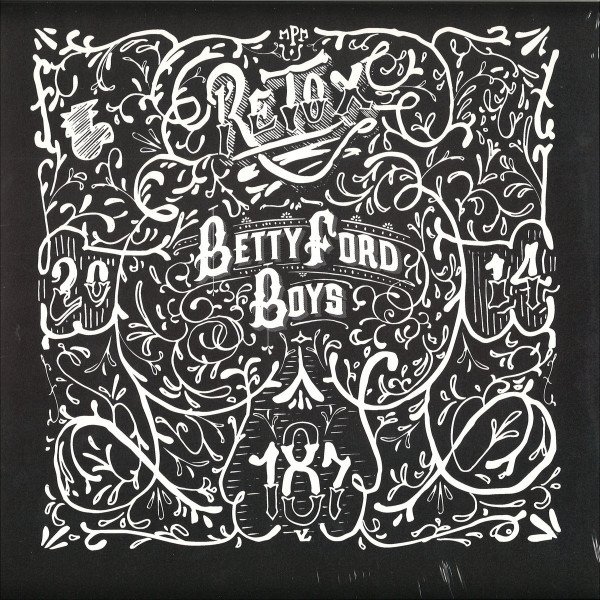 description
Betty Ford Boys Album nun als Nachpressung mit schwarzen Innenhüllen und schwarz-weißem Cover! Die Betty Ford Boys sind am Retoxen. "Retox" ist das zweite Album der deutsch-österreichischen Producer Supergroup Betty Ford Boys, bestehend aus Suff Daddy (Berlin), Dexter (Stuttgart) und Brenk Sinatra (Wien). Für die Aufnahmen quartierte sich die Band Anfang des Jahres in einer Fischerhütte in Bayern ein. Statt über Dropbox und Skype konnten sich die drei ihre Spuren live via Bluetooth zuspielen und etwas tun, was bei Beatproducern sonst eher selten passiert: nämlich richtig Musik zusammen machen. Abends wurde das Tagwerk dann bei Gerstensaft und Sportzigarette vor dem Kamin gegengehört. Paradiesische Zustände sozusagen, die die Betty Ford Boys nun über eine Länge von 16 Tracks mit der Welt teilen. Wenn das erste Betty Ford Boys Album "Leaders Of The Brew School" den Vibe der G-Funk Ära ins Hier und Jetzt übersetzte, so senden Suff, Dexter und Brenk auf "Retox" von der dunklen Seite des Mondes. Tiefergelegte Stonerbeats ziehen in Zeitlupe an verspulten Moog-Workouts vorbei, um im nächsten Augenblick von zentnerschweren 808s zerlegt zu werden. Wenn "Retox" einer Formel folgt, dann der keiner Formel zu folgen. Und so gelingt den Betty Ford Boys mit "Retox" nicht mehr und nicht weniger als eines der komplettesten Instrumental-Hip-Hop-Alben des Jahres. Bam!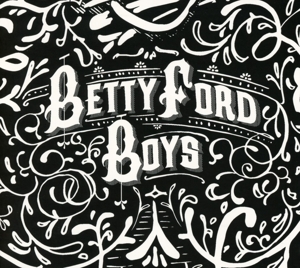 Unknown
betty ford boys
melting pot music
€16.99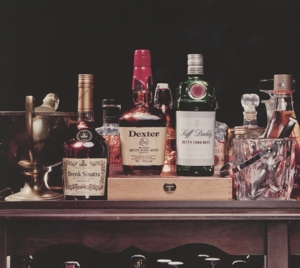 Unknown
betty ford boys
melting pot music
€19.99