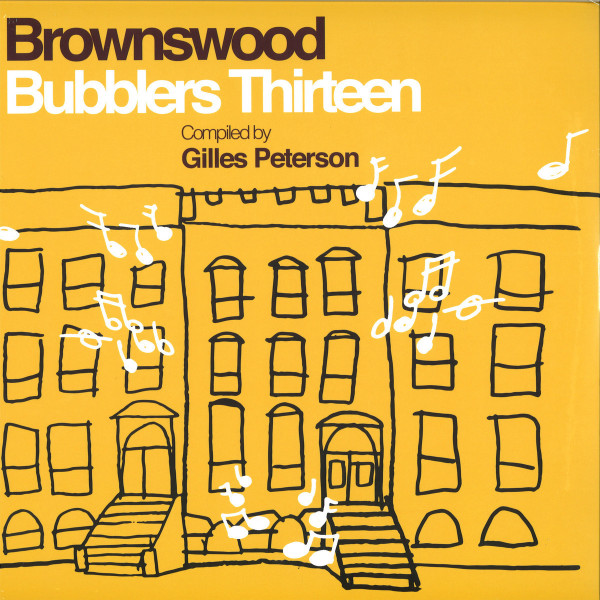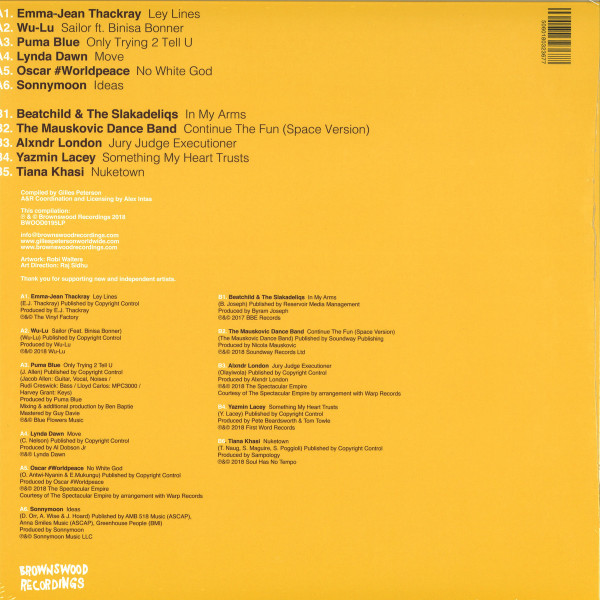 Brownswood Bubblers Thirteen
genre:
Electro / Electronic
To order please add to basket and proceed to check out
1.
Emma Jean Thackray - Ley Lines
---
2.
Wu-Lu - Sailor Ft. Binisa Bonner
---
3.
Puma Blue - Only Trying 2 Tell U
---
5.
Oscar #worldpeace - No White God
---
7.
Beatchild & The Slakadeliqs - In My Arms
---
8.
The Mauskovic Dance Band - Continue The Fun (Space Version)
---
9.
Alxndr London - Jury Judge Executioner
---
10.
Yazmin Lacey - Something My Heart Trusts
---
11.
Tiana Khasi - Nuketown
---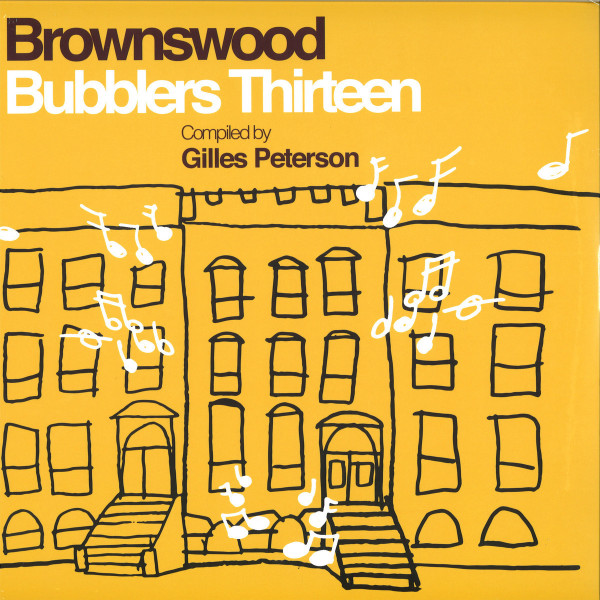 description
Compiled by DJ, record collector and label boss Gilles Peterson, the tastemaking Brownswood Bubblers series returns.

The latest outing for Brownswood Bubblers follows in typically eclectic fashion, showcasing a treasure trove of fresh talent whose music spans boogie-dripped soul, UK hip-hop and Afrobeat. As ever, it's artists who ?oat in the orbit of Peterson and his Brownswood label, featuring the likes of Emma-Jean Thackray, Sonnymoon and Oscar #Worldpeace. A must-buy for anyone in search of an easy primer on some of the most exciting new names to emerge in the last year.

Debuting in 2006, along with the founding of the Brownswood label itself, the roll-call of artists who've appeared on Brownswood Bubblers speaks for itself. It boasts alumni like Flying Lotus, The Invisible, Hiatus Kaiyote, Dam-Funk and Floating Points. A platform for underground music's rising stars, each edition is a time capsule of that year's most exciting musical discoveries.

Brownswood Recordings is the independent record label founded by DJ, record collector and broadcaster Gilles Peterson. Started in 2006, it's a platform for new artists and music creatives, as well as an outlet for established acts to do something different. Restless and open-minded, the label has championed independent, eclectic music from the UK and beyond.