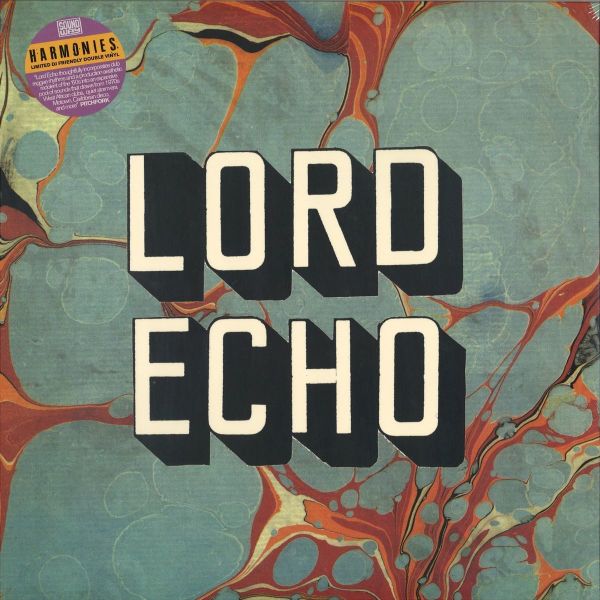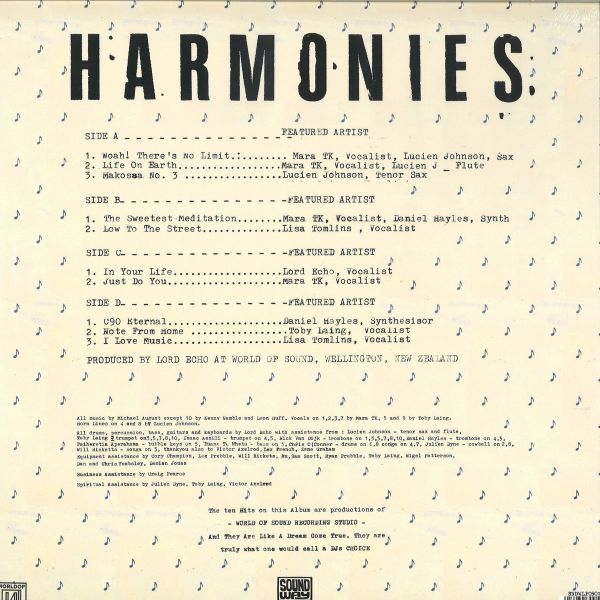 1.
Whoa! There's No Limit Ft Mara Tk
---
2.
Life On Earth Ft Mara Tk
---
4.
The Sweetest Meditation Ft Mara Tk
---
5.
Low To The Street (Full Version) Ft Lisa Tomlins
---
7.
Just Do You (Album Version) Ft Mara Tk
---
9.
Note From Home Ft Toby Laing
---
10.
I Love Music Ft Lisa Tomlins
---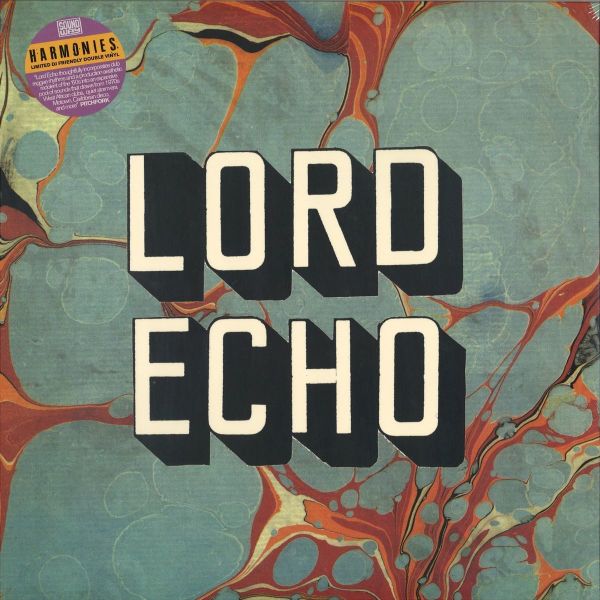 description
Original Release Date: 07.07.2017

Extralaut abgemischt: DJ-freundliche Doppel-LP des groovigen Erfolgsalbums.
Mit "Harmonies" schloss Lord Echo aka Mike Fabulous, bekannt von den neuseeländischen Formationen Black Seeds und Fat Freddy's Drop, 2017 seine Groove-Trilogie ab. Wie bereits zuvor bei "Melodies" (2010) und "Curiosities" (2013) verschachtelte Mike Fabulous auf seinem dritten Album Afro, etwas Motown, verträumten Soul, wunderschönen Gesang, Ethio-Funk, karibische Disco-Momente, Reggae, psychedelische Dub-Spielereien, Blaxploitation, fließende Bassläufe, Latin, Spiritual Jazz, elektronische Musik, hitzige Claps und Sounds der Sechziger zu einem harmonisch wabernden, sanft treibenden und lässig groovenden Ganzen, das perfekt dafür geeignet ist, auf stilvollen Partys Verwendung zu finden. Und genau deshalb hat sich Lord Echos Labels Soundway auch dazu entschlossen, die organische Wundertüte als DJ-freundliche Doppel-LP in einer extralaut abgemischten Edition auf den Markt zu bringen.