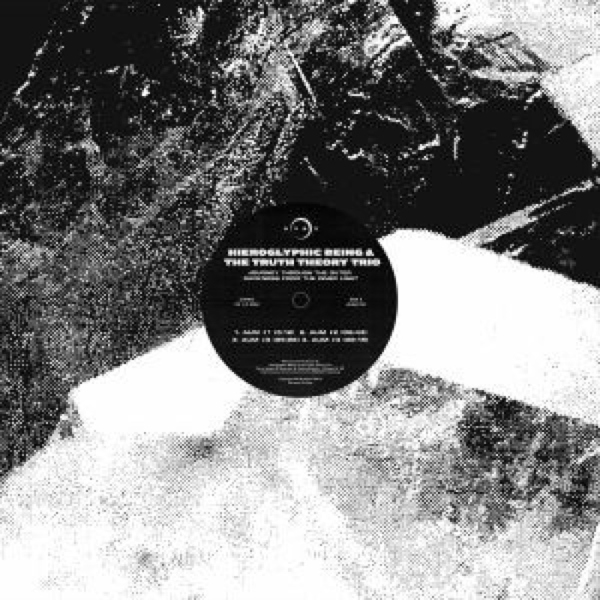 Journey Through The Outer Darkness from the Inner
genre:
Electro / Electronic
To order please add to basket and proceed to check out
description
When asked about the story behind the tracks of 'Journey Through The Outer Darkness from the Inner Light', Jamal Moss answered with a laconic "No story. No dogma. No Hype". After all, his despise of extra-musical paraphernalia is proportional to his productiveness in the studio. But there's always a story. On April 9, 2016, Hieroglyphic Being played a live show in La Casa Encendida of Madrid within the festival Electronica en Abril. Some days later, the recording of the full set was uploaded to YouTube. When we watched it, we were totally captivated. Those eighty minutes of music had the raw power of all of Jamal's body of work, but with a heightened sense of transcendence. Cosmic, spiritual and intensely beautiful, it sounded like a lysergic reinterpretation of Detroit techno transmitted from a galaxy yet to be discovered. As most of the material was unreleased, we reached Jamal in order to try to press it into vinyl. The result is 'Journey Through The Outer Darkness from the Inner Light', a 12" that reunites eight of the individual tracks that conformed that Madrid performance. When inquired about AUM, the sacred sound all the tracks are labeled after, Jamal referred us to a book by author and naturalist Joseph Bharat Cornell. A book that the author himself presents with these words: 'The sound of the Cosmic Vibration is AUM, and listening to it brings the greatest bliss imaginable. AUM is the Omnipotent Force that propels each soul toward Spirit. It's the sacred, inner fire. As you approach the cosmic blaze, you feel at first its radiant, soothing comfort; then, as you come closer - AUM's liberating flames consume you - and bring you to God". There might be "no story and no dogma", but, suddenly, it all makes sense.
House
Hieroglyphic Being & The Truth Theory Trio
lick my deck
Electro / Electronic
Hieroglyphic Being & The Truth Theory Trio
Bedouin