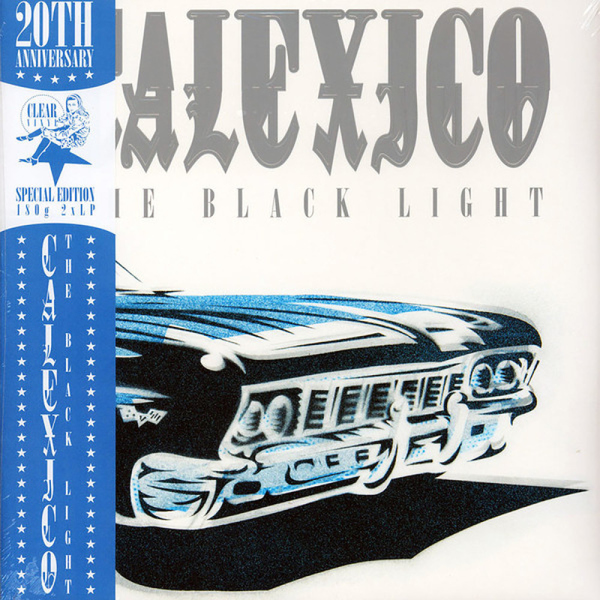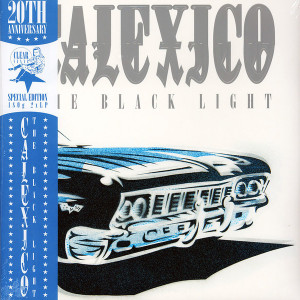 The Black Light (20th Anniv. Ltd. Clear Vinyl)
9.
Minas De Cobre (For Better Metal)
---
19.
Man Goes Where Water Flows
---
20.
Glowing Heart Of The World
---
23.
Minas De Cobre (Extend-O-Mix)
---
24.
Minas De Cobre (Spatial Mix)
---
25.
Minas De Cobre (Acoustic Mix)
---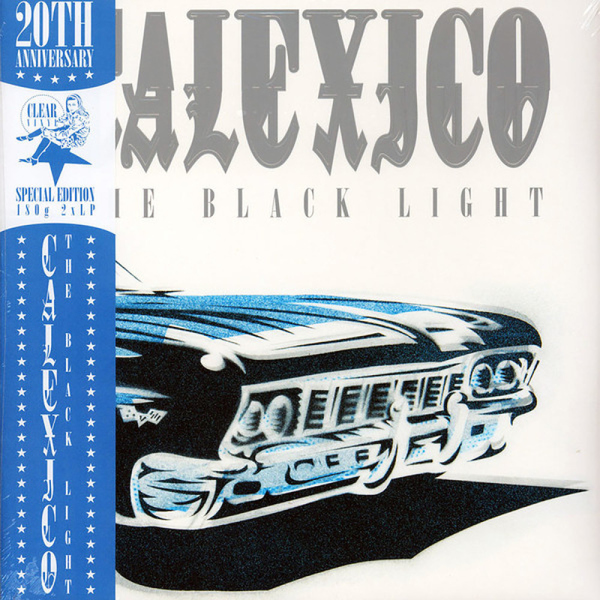 description
Das 20 jährige Jubiläum der Veröffentlichung des Calexico Albums "The Black Light" ist ein grosser
Moment, es markiert gleichzeitig das 20 jährige Jubiläum unserer Zusammenarbeit und Freundschaft
mit dieser Band und gibt uns endlich auch die Möglichkeit dieses Album gebührend zu feiern.
Ein Meilenstein, soviel ist sicher, klang "The Black Light" wie sonst nichts damals und zog alle in ihren
Bann. Ein magisches, Album voller Raum und Ideen, ein Album das bei jedem Hören wächst, immer
noch, nach all den Jahren.
Etwas so Zeitloses gibt es nicht sehr oft und deswegen haben wir uns zum Jubiläum mit der Band
etwas besonderes einfallen lassen: Victor Gastelum hat in seinem Archiv gewühlt uns und neues
Material für ein alternatives Artwork zur Verfügung gestellt. Das gibt es jetzt in Blau, mit Silber und
Prägung. Die Band hat uns 11 Bonus Tracks zur Verfügung gestellt, von denen manche nie auf Vinyl
erscheinen sind und einer sogar überhaupt noch nie in irgendeiner Form veröffentlicht wurde.
Wyndham Wallace, unser ehemaliger Kollege aus England, der damals an den Platten arbeitete,
verfasste einen wunderschönen Text, auch Joey und John steuerten ein paar Geleitworte dazu bei.
Es ist ein Fest geworden!