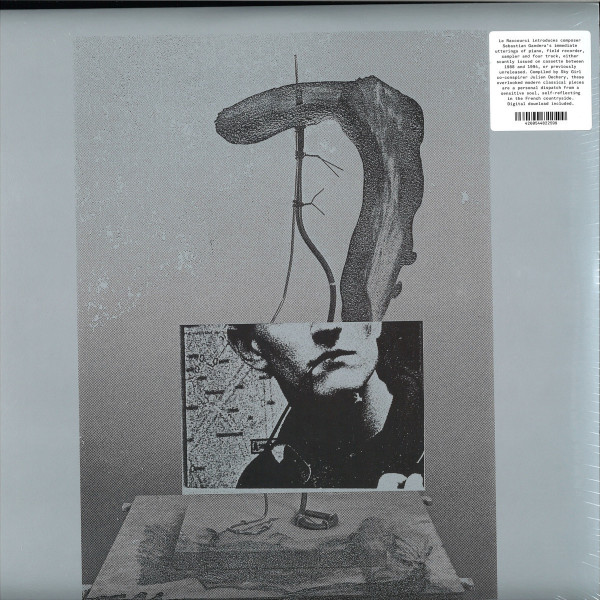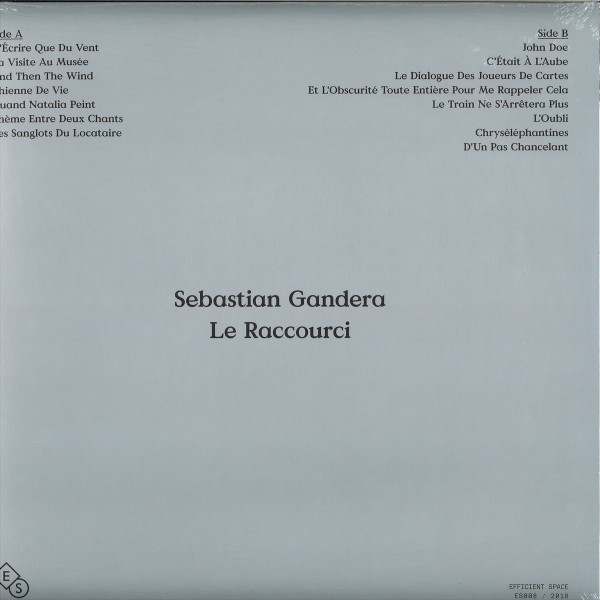 To order please add to basket and proceed to check out
6.
Thème Entre Deux Chants
---
7.
Les Sanglots Du Locataire
---
10.
Le Dialogue Des Joueurs De Cartes
---
11.
Et L'obscurité Toute Entière Pour Me Rappeler Cela
---
12.
Le Train Ne S'arrêtera Plus
---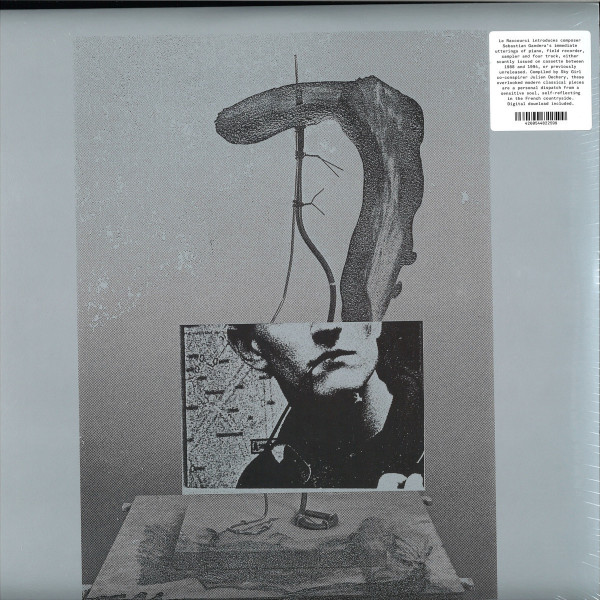 description
Le Raccourci is a welcome introduction to the world of modern classical identity Sebastian Gandera. The impressionist landscapes of a sensitive soul self-reflecting, these miniature compositions alternate across a rudimentary set up of piano, field recorder, sampler and four track. Melancholic utterings hastily captured some 100km east of Paris. Classically trained by the same teacher as his parents, Gandera first began recording in the confines of his university dorm room, inspired by a C60 from friend and future collaborator Bernard Odot (A Gethsémani). Humbly existing without sparing a thought to music industry or career, Gandera's personal effects surfaced via the European and US cassette networks from 1988 to 1994. Impressively accomplished for the DIY scene they orbited, these tapes were issued in scant quantities, rendering his pieces as private secrets shared and duplicated in small concentric circles. Aside from a sole, avowedly traumatic performance, the material was never shared in a live context.