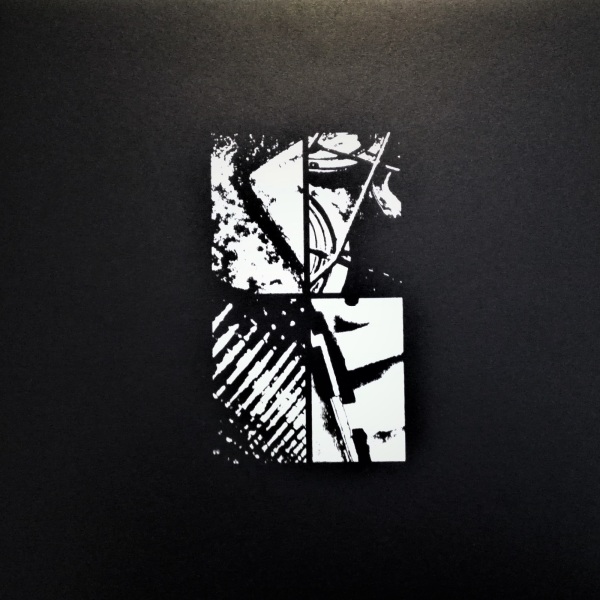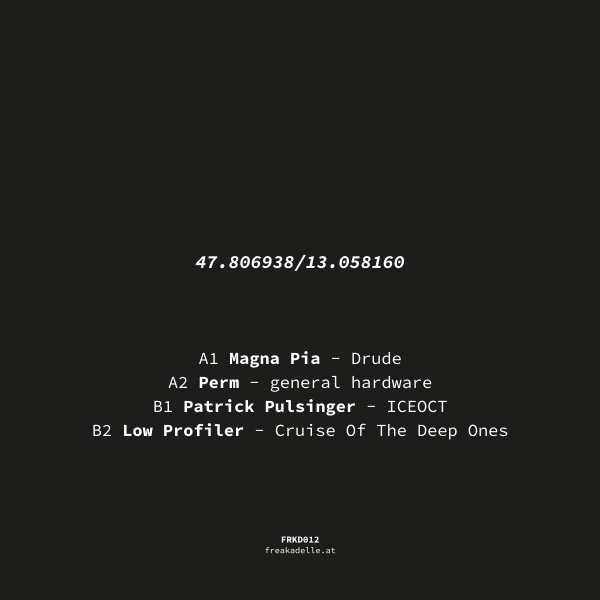 To order please add to basket and proceed to check out
2.
Perm – general hardware
---
3.
Patrick Pulsinger – ICEOCT
---
4.
Low Profiler – Cruise Of The Deep Ones
---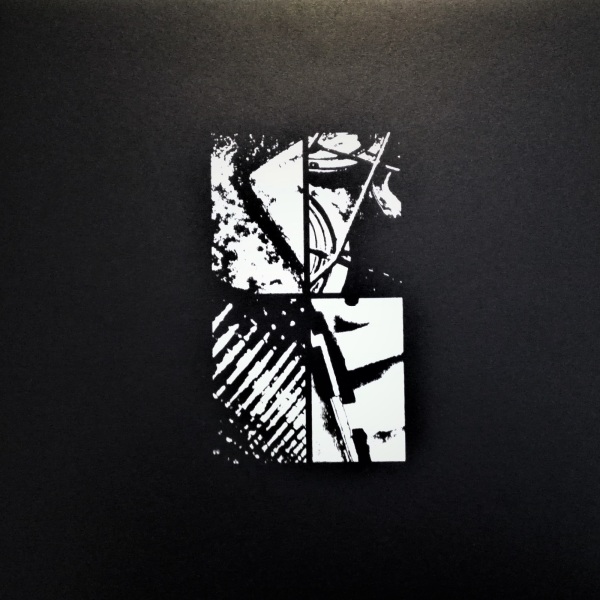 description
*Limited hand-stamped 12'' edition. Comes in five different versions of screen printed sleeves.*

It has been bubbling for almost four years now inside the walls of a basement in the small-town idyll of Salzburg. Word gets around about ecstatic nights in an intimate atmosphere in the Heizkeller location of the cultural association Freakadelle. The monthly events held by the club culture collective, which formed in 2011, have long since become known beyond city and state borders, and so, national as well as international guest artists would frequently pay visits to Mozart town in the last years. Following the club members' wish to maintain relations to the artists beyond the fleeting transience of a night in the club, this release aims at strengthening and cementing these interpersonal ties. The compilation includes tracks by Hüseyin Evirgen aka Magna Pia (Cassegrain), Institut fuer Zukunft resident Perm, techno pioneer Patrick Puslinger and Pop theorist Didi Neidhart aka Low Profiler.