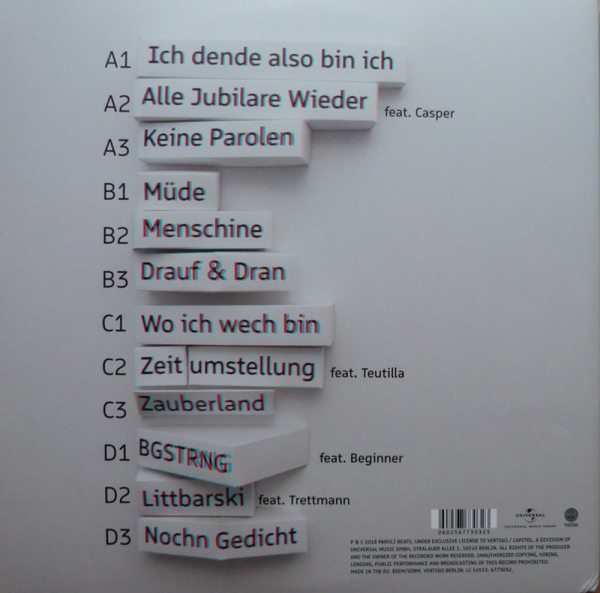 To order please add to basket and proceed to check out
1.
Ich Dende Also Bin Ich
---
description
Mit Eins Zwo, "Die Pfütze des Eisbergs" und seinen Auftritten im "Neo Magazin Royale" hat er Rap-Geschichte geschrieben. Nun erscheint das dritte Dendemann-Soloalbum: Auf "da nich für!" führt der Rapper Dendemann alle Stränge seiner Karriere konsequent zusammen. Dendemann ist so politisch, wach und auf den Punkt wie noch nie.

Einmal Drama-Trommelwirbel mit Tusch bitte, es ist vollbracht: das Album heißt: "da nich für!" – DAS NEUE STUDIOALBUM DES VIELLEICHT BESTEN DEUTSCHEN RAPPERS DENDEMANN–, darf als ein kleines Wunder bezeichnet werden. Ein wunderschönes Wunder.

Namhafte Produzenten wie The Krauts, KitschKrieg, I.L.L.Will, Dexter, Reaf & Torky Tork sowie hochkarätige Featuregäste wie Trettmann, Casper, Beginner und Beatsteaks Frontmann Teutilla machen " da nich für!" zu einem Fest für wahre Hip Hop Fans und zum wichtigsten Rap-Album 2018.

Die Doppelvinyl kommt im Klappcover mit MP3-Downloadcode.