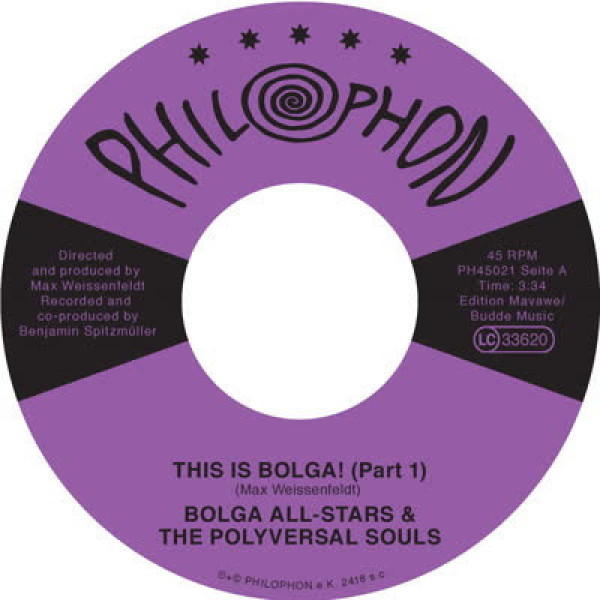 To order please add to basket and proceed to check out
1.
This Is Bolga! Pt. 1 & 2 (Feat. Bolga All-Stars)
---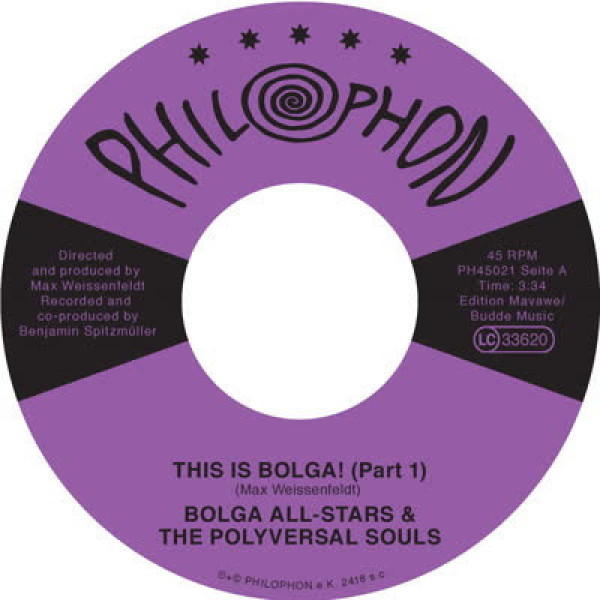 description
This time the Polyversal Souls come along with the Bolga All-Stars, named after their hometone Bolgatanga up in the north of Ghana. The Bolga All-Stars are a choir consisting of the leading local Kologo and Frafra-Gospel artists: Guy One, Alogte Oho, Florence Adooni, Bola Anafo, Amodoo, Ana'abugre and Lizzy Amaliyenga. This is Bolga! is a hymn of praise about the very vital music scene coming out of Bolgatanga. After an instrumental introduction with solos by Barou Kouyate on the Ngoni and Christian Magnusson on the trumpet, radio Dj Messy from Bolgatanga's leading station World FM is shouting out all names of the singers, before the choir finally comes in and take lead. Carried on by a heavily rocking rhythm section the piece reaches its peak throughout the eloquent solo of saxophone viking Søren Jagtkylling.