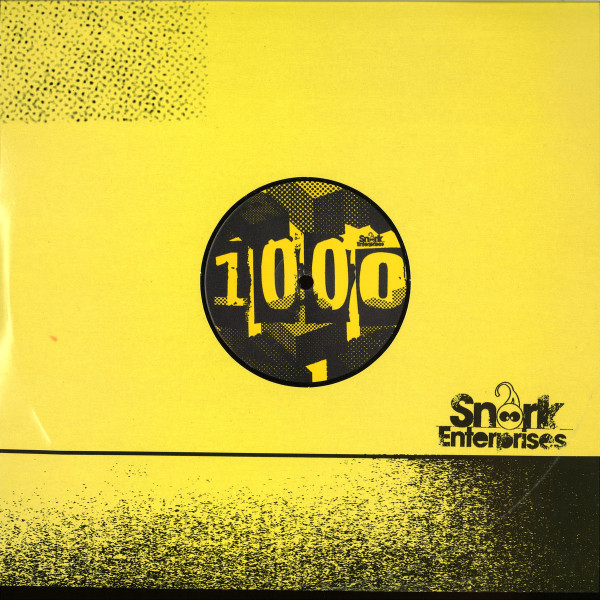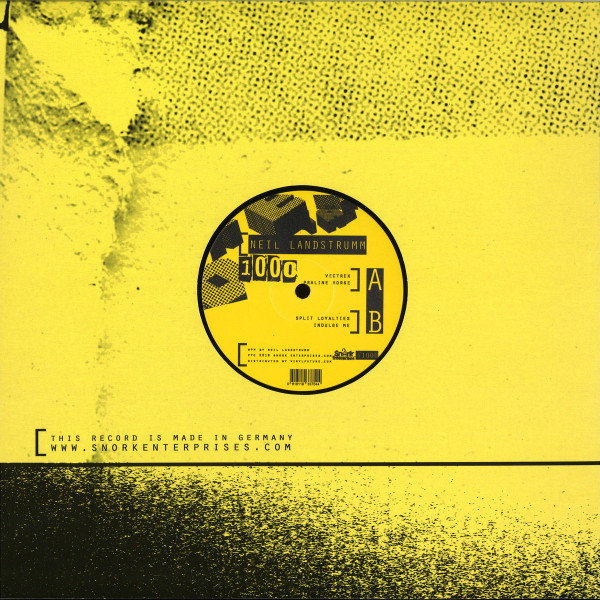 To order please add to basket and proceed to check out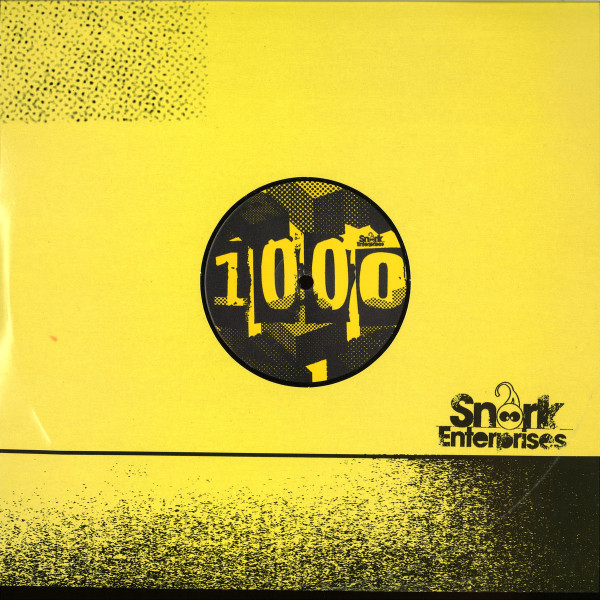 description
+++ Breaking News +++
Snork Enterprises goes back to the future. For this one-of-a-kind
release we decided to skip a few catalogue numbers and go straight to #1000'. Because nothing less than those four big blocky letters could describe the boldness of this record
containing the most groundbreaking tracks of the 1990s underground techno scene by one of the most snorky and most famous artists:

MR. NEIL LANDSTRUMM.
Quoting him: It's an ep of some of the most influential tracks of the alternative UK techno sound from the 1990s. The UK school of techno was wildly different to the more accepted Detroit techno imports of the time, gnashing its teeth to an altogether more alternative and cracked out beat. The whole point of it was to sound as different and unique as possible. Standing out was the 'thing' then, not the business techno of today.'In the spirit of a time, which was bursting with energy, Snork Enterprises was founded. And
exactly those tracks have had a major impact on the further development of the unique snorky label sound. The following statement by the label owner CHRISTIAN SCHACHTA makes it
crystal clear:
For me this release is highly emotional because it reflects the very roots of Snork Enterprises. Neil was one of the artists who have influenced the sound of the label the most, and especially those four tracks have always belonged to my top favorite ones. As soon as I sensed there was a chance of putting them altogether on one record as a re-release, I could not withhold myself but give it a try and finally and fortunately publish one of the most important Snork Enterprises releases of all times - for the label and for me personally.