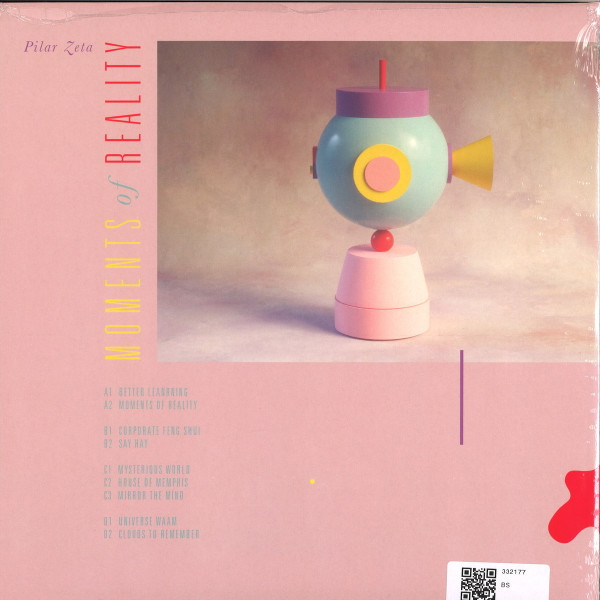 description
After years of working as a graphic artist, designer, and creative director, Pilar Zeta will release her debut album Moments of Reality on Ultramajic Records on October 5th, 2018.

Inspired by Japanese post-modern art from the 1980s and produced using synthesizers from the 1990s, the new age album of nine electronic pieces is ambient and cinematic with an off-world feeling.

Her sound draws on the style of bands like Art of Noise and Steve Roach that she was exposed to early in her life and evokes the work of Yasuaki Shimizu, Yello, and Laurie Anderson. Each of the nine tracks will feature a cover with different objects in absurdist settings. Much the same way Zetas visuals seem to be artifacts from a parallel universe, Zetas ethereal and melodic compositions sound like a coded language transmitting from a neighboring galaxy.

I feel privileged to be able to translate my visual world into sound, the unknown was the most fun and fascinating aspect of it

Fueled by a lifelong love of the paranormal, Zetas metaphysical iconography and music exist in futuristic, surreal, and elegant spaces. Her visual and sonic works function as a form of practical magic in a machine-centric world, connecting different mediums through a singular, transcendent vision.