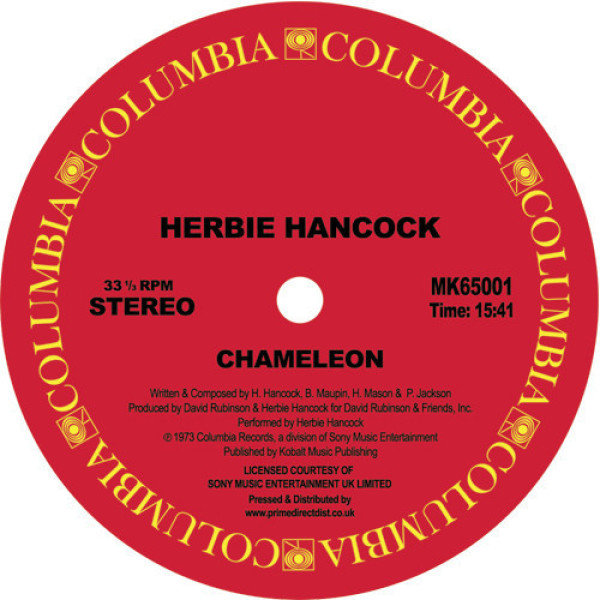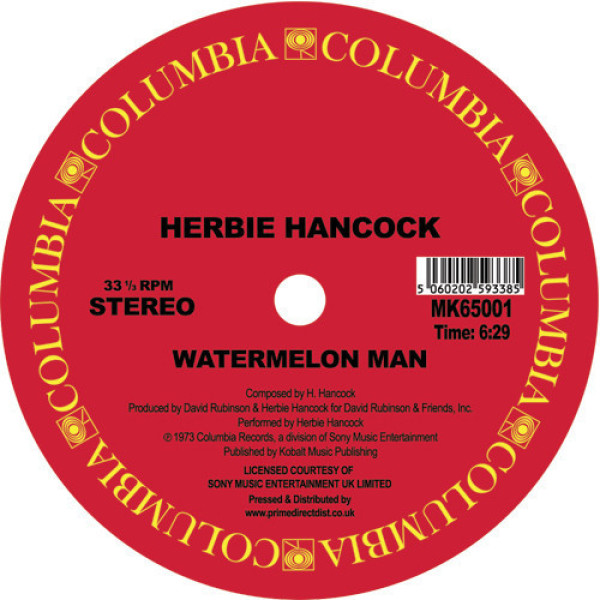 Chameleon / Watermelon Man
To order please add to basket and proceed to check out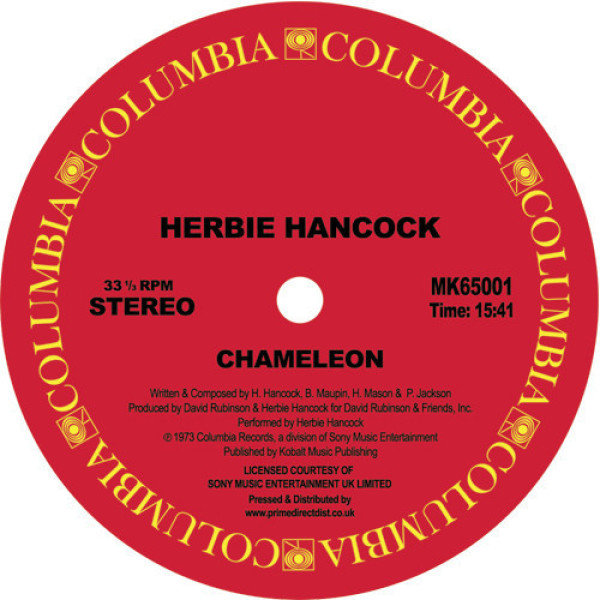 description
Major Keys is a brand-new audiophile label focusing on fully licensed reissues of jazz classics, pressed on 12' for a fuller, louder version compared to the original album cut. What better way to kick of the series than housing Herbie Hancock's imitable 'Chameleon' and 'Watermelon Man', loud and proud on either side of a 12'.

They don't get much more iconic than 'Chameleon'. Nestled on the incredible 1973 'Head Hunters' album it's a 16-minute exploration of legendary jazz funk - having all the sensibilities and solos of a jazz record, yet grounding its rhythms in funk, soul and R&B. Even, as its title suggests, morphing from a low slung slow jam into a full-on, fast paced spiritual gem. Lock in for one of the most iconic basslines around courtesy of Paul Jackson, alongside some of the sweetest synth and Rhodes playing you're likely to hear from Herbie, all tied together with Harvey Mason's mythical drumming. Sampled the world over by the biggest and the best this is a truly timeless and hugely influential piece of music.

On the B side, the equally intriguing 'Watermelon Man'. This version, again taken from the Head Hunters LP, differs from the Blue Note bop '62 original, with Hancock developing it into a jazz fusion expedition. Bill Summers top and tails the track with a style of beer bottle blowing imitating a type of whistle playing found in Central African Pygmy music, giving a unique flavour to Hancock's jazz funk stylings that focus on the rhythmic interplay between each instrument. From Dilla to Digable Planets, Madonna to Massive Attack it's a classic that's sampled time and time again for good reason.