8.
The Ivy Heart (Reprise)
---
description
Instrumentale Cosmic-Disco-Rarität aus Frankreich, die 1979 bei einem Library-Music- Label erschien.

Yan Tregger ist ein französischer Musikproduzent, der 1978 und 79 die beiden Disco-Platten "Catchy" und
"Ducks & Drakes" bei dem auf Produktionsmusik spezialisierten Label Musical Touch Sound veröffentlichte.
Beide LPs bestachen durch eine außerordentliche Qualität und erlangten in der Szene einen geradezu
mystischen Ruf. Sie avancierten zu gefragten, schnell nicht mehr erhältlichen Sammlerstücken, die jedoch im
Lauf der Jahre nur noch ausgewiesenen Experten etwas sagten. 2008 entfachte die Cosmic-Disco-
Kompilation "Space Oddities" des Münchener Labels Permanent Vacation durch den Titel "Girls Will Be Girls"
ein erneutes Interesse an "Ducks & Drakes". Doch es sollte bis zur unlängst bei BBE lancierten
Zusammenstellung "The Real Sound Of Mark Grusane" und dem darauf enthaltenen "Catchy"-Track "Riff Off"
dauern, bis an eine Wiederveröffentlichung der beiden Raritäten zu denken war. Schließlich gelang es BBE in
Kooperation mit dem in der Dance-Szene etablierten DJ und Produzenten Frankie Valentine als Kurator, in
die persönlichen Archive Yan Treggers vorzustoßen und mit dessen Erlaubnis die zwei Disco-Meilensteine à
la Arpadys, Space, Cerrone, Brian Bennett, Black Devil Disco Club oder Sauveur Mallia neu aufzulegen.
Disco / Cosmic
Yan Tregger
BBE
€18.99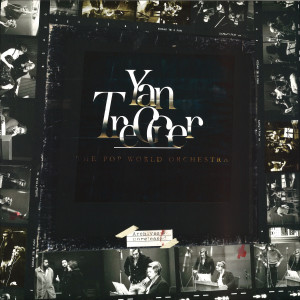 Disco / Cosmic
Yan Tregger
Count Melody
€22.99