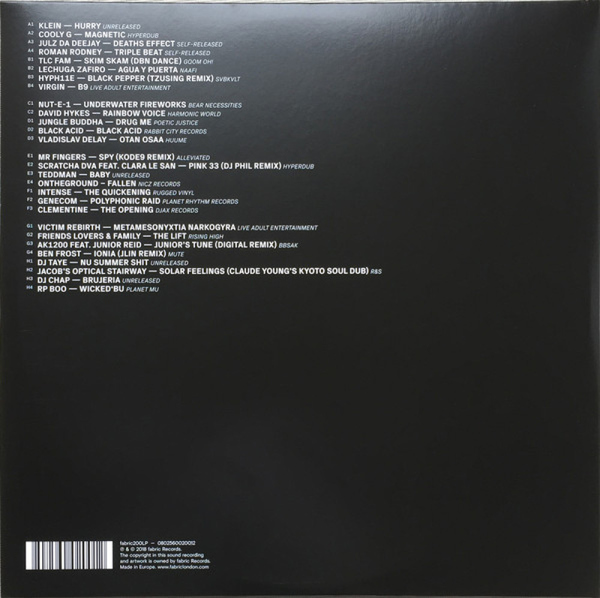 FABRICLIVE 100: Kode9 & Burial
genre:
Electro / Electronic
7.
Black Pepper (Tzusing Remix)
---
15.
Pink 33 (DJ Phil Remix)
---
21.
Metamesonyxtia Narkogyra
---
23.
Junior's Tune (Digital Remix)
---
26.
Solar Feelings (Claude Young's Kyoto Soul Dub)
---
description
For the 100th and final instalment of the FABRICLIVE strand of the fabric series, two UK pioneers unite for a momentous 76-minute mix. Burial and Kode9 are each credited with fostering esoteric, hyperlocal sounds and steering them to global recognition. As such, the mix reaches into obscure corners and a disorienting range of tempos across its 37 tracks.
Featuring artists from Africa, China, South America and Japan as well as the Europe and US, the mix draws from gqom, juke and footwork to trance, jungle and grime, as well as a wealth of material that defies categorisation. It covers many of the musical styles that have found their home within fabric's walls but at the same time looks outward for inspiration.
Also available: a four disc vinyl set featuring 28 of the 37 tracks on the compilation in their unmixed format.
The artists have expressed a wish to keep the release's tracklist confidential until release date.