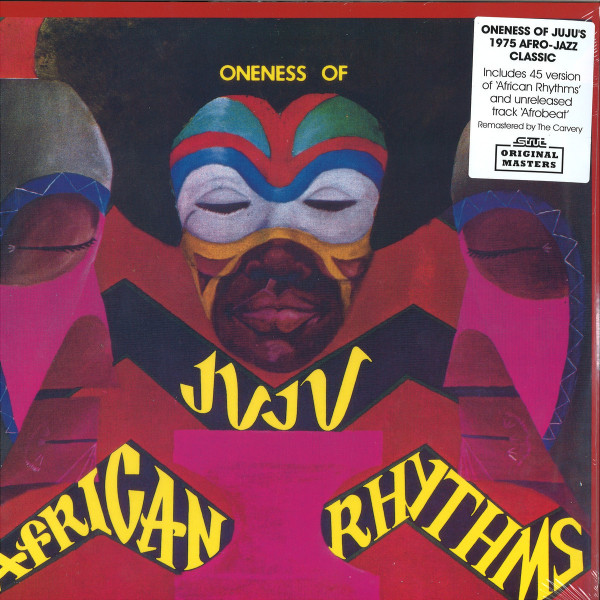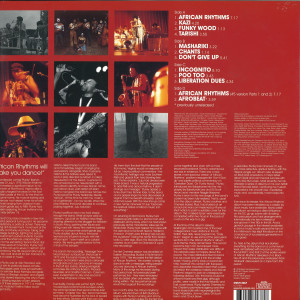 African Rhythms (Remastered 2LP)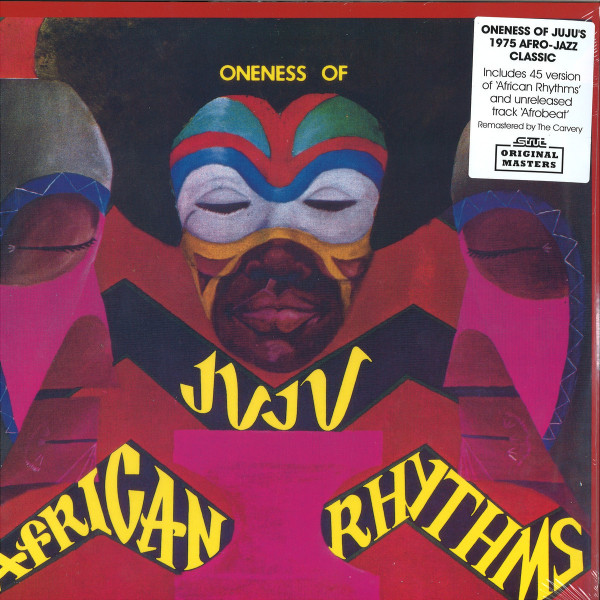 description
Neu von The Carvery gemasterte Wiederauflage des berühmten Afro-Jazz-Klassikers. Mit Bonussongs.

"African Rhythms" ist ein funky Afro-Jazz-Klassiker aus dem Jahr 1975, den Strut nach 2002 noch einmal neu
auflegt. Er erschien ursprünglich beim US-amerikanischen Label Black Fire Records und wurde von Jimmy
Gray produziert. Für die aktuelle Wiederveröffentlichung verbesserten die Mastering-Spezialisten von The
Carvery mit Hilfe der Originalbänder die Tonqualität entscheidend. Im Gegensatz zur Erstveröffentlichung
enthält die Nachpressung zusätzlich die "Parts 1 & 2" der Maxiversion von "African Rhythms" sowie den
bislang unbekannten Track "Afrobeat". Der gelangte einst - aus heute nicht mehr nachvollziehbaren
Gründen - nicht mit aufs Album und schlummerte seit 1975 im Archiv. Abgerundet wird die Edition durch rares
Fotomaterial und umfangreiche Linernotes. Diese enthalten ein Interview mit James "Plunky" Branch, dem
Bandleader von Oneness Of Juju, und fächern die Geschichte seiner Formation und die Entstehung von
"African Rhythms" auf. Wie guter Wein brauchte das Album eine gewisse Zeit zur Reife. Anfangs war der
Titelsong lediglich ein regionaler Hit in Washington DC und größeren Ostküstenstädten. In den späten
Achtzigern wurde "African Rhythms" während der Rare-Groove-Ära in UK wiederentdeckt und dann weltweit
als Soul-Jazz-Meilenstein zu schätzen gelernt.