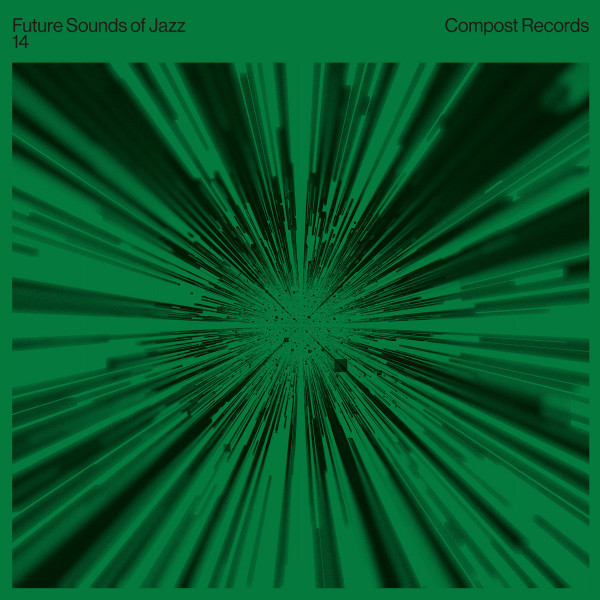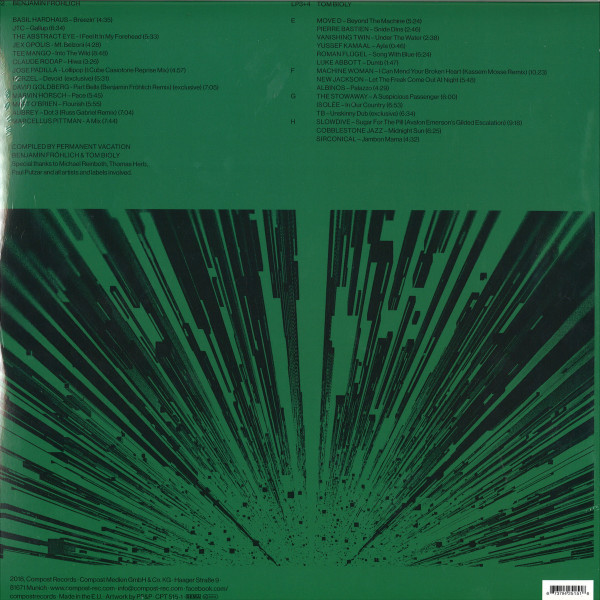 1.
Basil Hardhaus - Breezin
---
3.
The Abstract Eye - I Feel It In My Forehead
---
4.
Jex Opolis - Mt. Belzoni
---
5.
Tee Mango - Into The Wild
---
7.
Jose Padilla - Lollipop (I:cube Casiotone Reprise Mix)
---
8.
Herzel - Devoid * (Exclusive)
---
9.
David Goldberg - Part Bells (Benjamin Fröhlich Remix) *(Exclusive)
---
11.
Matt O'brien - Flourish
---
12.
Aubrey - Dot 3 (Russ Gabriel Remix)
---
13.
Marcellus Pittman - A Mix
---
14.
Move D - Beyond The Machine
---
15.
Pierre Bastien - Snide Dins
---
16.
Vanishing Twin - Under The Water
---
18.
Roman Flügel - Song With Blue
---
20.
Machine Woman - I Can Mend Your Broken Heart (Kassem Mosse
---
21.
New Jackson - Let The Freak Come Out At Night
---
23.
The Stowaway - A Suspicious Passenger
---
24.
Isolée - In Our Country
---
25.
Tb - Unskinny Dub * (Exclusive)
---
26.
Slowdive - Sugar For The Pill (Avalon Emerson's Gilded Escalation)
---
27.
Cobblestone Jazz - Midnight Sun
---
28.
Sirconical - Jambon Mama
---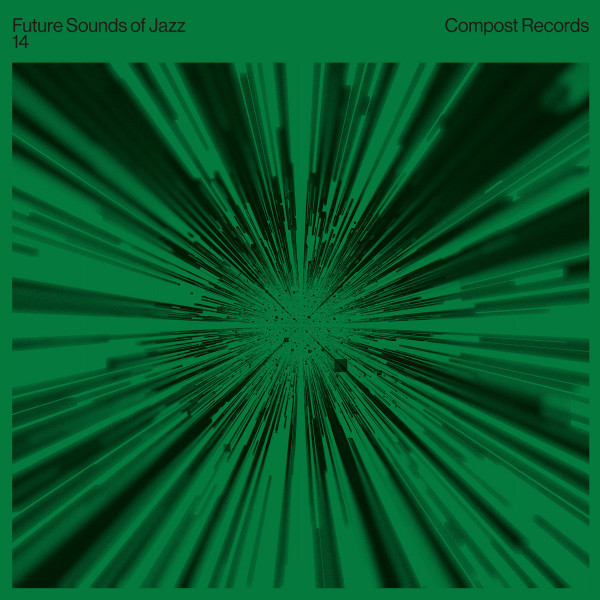 description
FUTURE SOUNDS OF JAZZ VOL. 14 - Compiled by Permanent Vacation Benjamin Fröhlich & Tom Bioly!

28 Tracks by Move D, Roman Flügel, Slowdive, Isolée, Cobblestone Jazz, Luke Abbott, remixes by Avalon Emerson, Russ Gabriel, Kassem Mosse, I:Cube a.m.o. including 3 EXCLUSIVE AND PREVIOUSLY UNRELEASED

Wow, a new chapter of this legendary series. This and the very first time it's not compiled by Michael Reinboth, rather by Benjamin Fröhlich and Tom Bioly, the founders and masterminds behind Permanent Vacation.

Why? Simply because they both are very close friends of the Compost famlee, with an amazing musical and DJ-like tastefulness, with the knowledge-based trust of music in the vein of vibrant, jazzy electronica hybrids. And they are from Compost Records' hometown Munich, too.

Maybe Volume 14 differs slightly to what the previous 13 brought up music-wise, but that's the score, idea and open mindedness of this series, as it was by the compilers, and last but not least a great time for a change, too. So we welcome this, we very much appreciate and like their selection. We are sure, this will convince you.

28 tracks, 3 exclusive tracks. Enjoy!

The exciting package comes as 2-CD / 4-LP Vinyl
CD 1 is bit more clubby, CD 2 is bit more sublime downbeat/electronica or relaxed feel, well both are true listening pleasure anyway.

Several magazines voted FSOJ as one of the best compilation series of all time. With this series, starting in 1995, the term Future Jazz became a genre landmark.