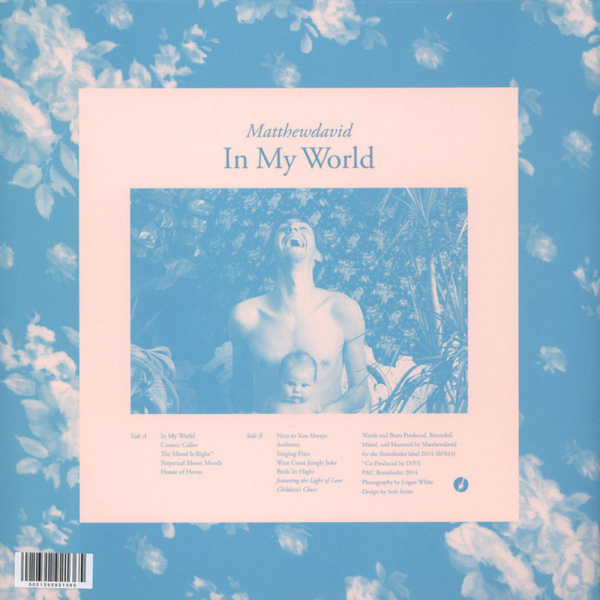 In My World
genre:
Electro / Electronic
9.
West Coast Jungle Juke
---
description
Brainfeeder's de facto New Age guru and all-around production wizard Matthewdavid returns with a sophomore full length for the label, an all-inclusive mindflight entitled 'In My World'.
Unlike prior album 'Outmind', a largely ambient and inward journey, 'In My World' expands exponentially to a multitude of lavish sound worlds liberally punctuated with 'Low End Theory'- approved doses of speaker-rattling sub-bass.
Whether rapping or singing, the producer's vocals are pushed forward as the centrepiece of this album. Rightly so - with a freshly minted marriage and the recent birth of his first child, the Los Angeles-based Dublab resident and head of Leaving Records has an abundance of wonders to vocalise.
- Fans of Matthewdavid include Flying Lotus, Nosaj Thing, Jonwayne, Gaslamp Killer, Thundercat, Peanut Butter Wolf, Dam-Funk, Machinedrum, Baths, Knxwledge, Onra, Benji B, Gilles Peterson, Mary Anne Hobbs, Stones Throw, Alpha Pup, Low End Theory, Anticon, Teebs, Ras G, Sun Araw and many more.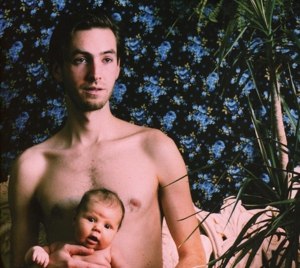 Electronica / Dance Music
Matthewdavid
BRAINFEEDER
€13.45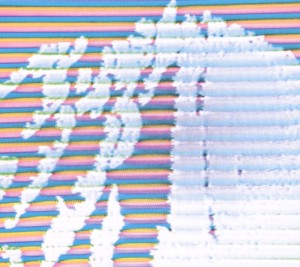 Electronica / Dance Music
Matthewdavid
BRAINFEEDER
€12.69