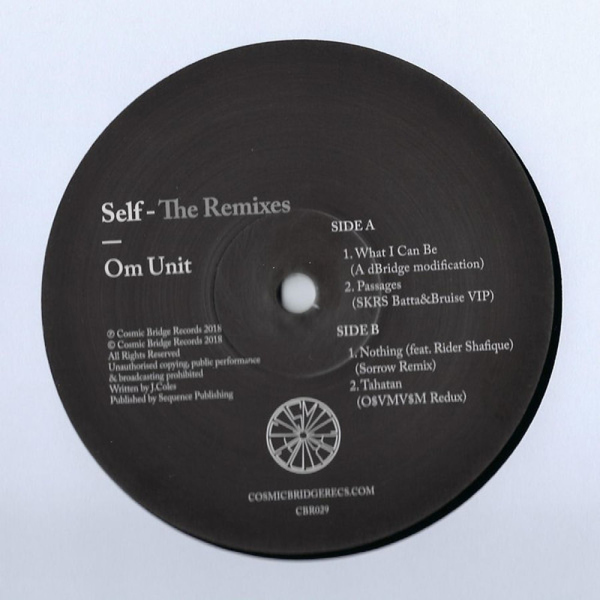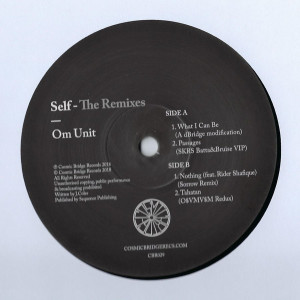 Self [The Remixes]
genre:
Electro / Electronic
1.
What I Can Be (feat. Amos) (A dBridge Modification)
---
2.
Passages (SKRS Batta&Bruise VIP)
---
3.
Nothing (feat. Rider Shafique) (Sorrow Remix)
---
4.
Tahatan (O$VMV$M Redux)
---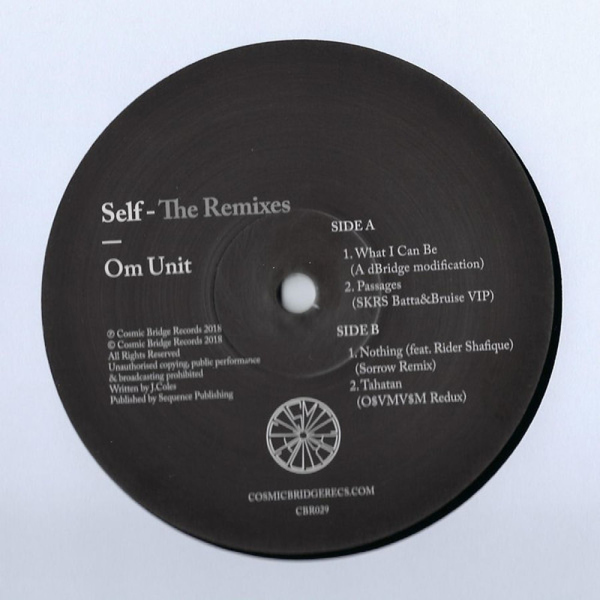 description
Om Unit's acclaimed album "Self" gets remixes from dBridge, SKRS (aka Seekers International), Sorrow & O$VMV$M (aka Neek & Jabu [Young Echo])

A real deal remix package. Genuine expansions and redirections from likeminded producers, selected by Om Unit. True experiments on Self's flexible styles & vulnerabilities.