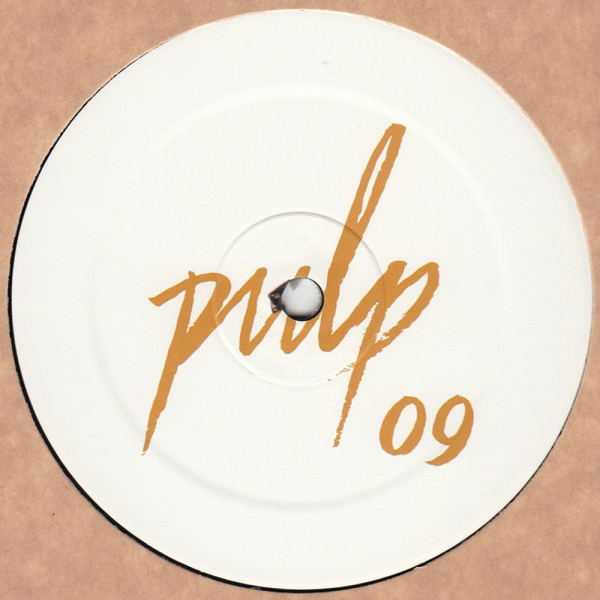 2.
Edible Pyramid (Eddie C Remix)
---
4.
Edible Pyramid (The Possé Remix)
---
5.
Yesterdays Flava Of The Month
---
description
Australia based artist Inkswel is widely known for his funk infused dance music that incorporates ingenious sample work and memorable vocal cuts. For the ninth installment of the PULP series the 'Edible Pyramid EP' is a journey through the mind of the Australian artist. The package includes a melancholic remix by no one else than long time champion of vinyl and Red Motorbike label boss Eddie C, 'Edible Pyramid' is a work of positivity, the title track excels in it's blissful ambiance that is supported by a back bone of thumping rhythms and jovial vocal cuts. The Eddie C Remix is showcasing a wistful approach by incorporating a rhythm that is reminiscent of those from the early days of Hip hop. 'Let Go' is a confident sounding work of samples. Rhythmically firm with an emotive break that is a welcome change from the slow base-rhythm that flows throughout.

On the B side The Posse comes up with a remix that cleverly incorporates oozing synth pads and a more upbeat vibe. The original is flipped into a more dancefloor friendly version with an acidic touch to it. The final track is called 'Yesterdays Flava of The Month' this boogie tainted cut uses tasty breaks and lively pads that again depict a positive atmosphere.

PULP09 - Inkswel - Edible Pyramid EP will be available from all specialized retailers starting June 2018.